One advantage of playing pedal steel is you get a good excuse to invest in a hip, cool pedal steel seat.  Great for sitting on, storing your steel accessories  (it opens up like a suitcase), impressing your bandmates, and one-upping the electric guitar player.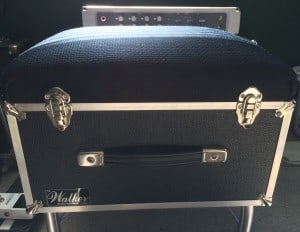 This is my Walker pedal steel seat, made by Billy Knowles in Kenansville, NC.  You can check out my visit with him here.
---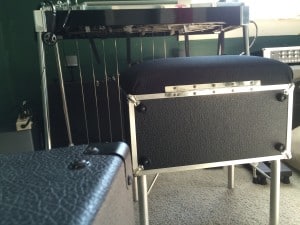 A back-side view of the seat situated in my practice area.  I chose the color of the upholstery to be black, to match my '98 Emmons LeGrande II.  Billy Knowles made the seat for me in his shop on the day I purchased this steel from him.
---
---