As an Amazon Associate Playpedalsteel.com earns from qualifying purchases. This page contains affiliate links.
There are several distinguishable qualities that give the pedal steel its unique timbre and expression: the volume pedal, the bar, and its hot signal are a few of them. 
However, delay and reverb are perhaps the most important effects for the pedal steel's sonic voice.
Delay can accentuate and add depth to your reverb – many times, a delay pedal is the most impactful effect in your signal chain, and may be the only effect pedal that you'll want to use.
However it can also be helpful to have a reverb effect pedal for steel guitar, even though most amps will have reverb built into them. Oftentimes, a good reverb pedal can provide a deeper reverberatory tone than the amp's reverb, and give you more options for shaping your reverb.
Boss's DD-8 Digital Delay, and TC Electronic's Hall Of Fame 2 Mini Reverb (link to Amazon) are a great combination of delay and reverb pedals to use for pedal steel, and they can add a lot of texture to your tone.
The Sound of Delay and Reverb
Having the rare combination of being great effects sonically, while also being tools that can greatly enhance your overall tone, delay and reverb provide many capabilities for expressing sound.
These effects can add richness and expansive qualities to your sound for any style of music. They also have the ability to produce intriguing effects and tonal options.
The versatility of the two effects, and how they play off of each other, can be one of the best aspects of utilizing them. By pushing the reverb, and deepening its tail-end, delay can be used to create more scope and dimension for your tone.
Many players of various instruments utilize reverb with their playing, whether through their amp or in recorded settings, and understand its importance for their sound. However, the key to having more sonic influence on reverb is in using delay to affect it.
There a lot of characteristics and facets of delay, and experimenting with delay settings will display just how many options your delay can provide for your sound.
Bobbe Seymour does a great job of demonstrating the varieties of delay that can be used on pedal steel in these couple of videos:
Delay Pedals for Pedal Steel
Delay can make the elements of pedal steel within songs (pedal raises, melodic fills, crying tonalities, etc.) really stand out. Also, it can help fill in certain areas of the frequency range that aren't as occupied by other instruments by adding more texture.
Here are some delay pedals to check out, which are good to use for pedal steel…

Boss DD-8 Delay (click to view on Amazon): It's really helpful to use a delay pedal that gives you enough options in regards to delay time, decay time, and levels. This is one of my favorite pedals to use for pedal steel, and it's nice that it gives you plenty of control over these parameters.
---
Strymon El Capistan dTape Echo (link to Amazon): This is a good option if you're looking for a warmer, more textured sound for your delay and reverb, especially if you're playing pedal steel in more modern contexts like alt-country, indie rock, pop, rock and roll, or blues tunes.
---
EarthQuaker Devices Avalanche Run V2 (link to Amazon): This pedal's knobs and settings will give you plenty of control over delay parameters like the DD8 pedal, and it will also have depth to it tonally.
Using A Boss DD-8 Delay Pedal
I've been using a Boss delay pedal for almost 20 years now, and have been using the exact same pedal I bought back then because it's held up so well.
The Boss DD-6 delay pedal that I've been playing all these years has evolved into Boss's DD-8 pedal. I've never used the DD-8, but if my DD-6 ever stopped working, this is the delay pedal I'd buy to replace it.
For the common use of delay on pedal steel, this pedal can accentuate the reverb and add more depth to your sound. This is easy to dial in with the level, feedback, and time controls.
You can create stereo delay through this pedal, which can be fun to use with a couple of amps for a big, wide sound. It also has a loop function, and many other delay types.
Recording and Mixing With Delay
Many types of musical environments can benefit from the use of delay techniques. The use of delay and reverb can be just as effective whether you're playing honky-tonk country music, psychedelic blues rock, or creating soundscapes for a movie soundtrack.
Delay techniques are commonly used in recording and mixing sessions, and they can go a long way with the pedal steel. A delay pedal can certainly be a nice addition to have when you're being creative in a session.
Alternatively, you can always use delay plug-ins during the tracking, production, or mixing phases of the recording. However, keep in mind that it may be easier to personally control your preferred delay parameters if you use a delay pedal at your steel instead.
Here's a tip: record two signals of your pedal steel, one that is dry (no effects) and one that has your delay pedal in the signal chain. This way, you'll have the option of using a clean (dry) signal in the recording if you're not satisfied with the way the delay sounds during tracking. Better yet, you can always add delay to this dry signal during mixing. This way you'll have the best of both worlds: a delay pedal option and a delay plug-in option!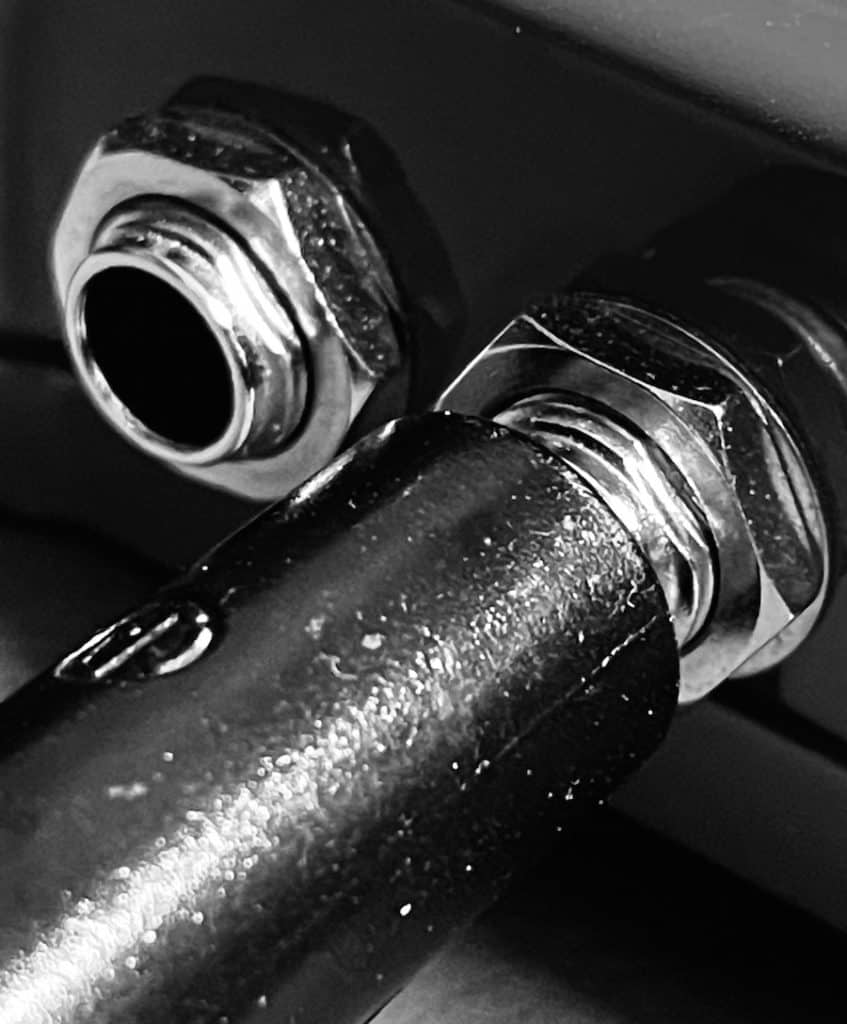 When I listen back to demos and EPs I've collaborated on, it is always nice to hear the creative sparks flowing through the delay pedal.
I still use delay techniques on recording sessions and gigs, and they're great to have whenever you'd like to use them.
Getting Used to Delay
Anyone who has sat behind a pedal steel before knows how challenging the instrument can be. 
However, with time it becomes more apparent that it's an instrument just like any other. There's just a lot to do simultaneously to achieve a smooth conjunction on it.
Just like bar control, or using a volume pedal, through process and experience you'll gain more depth and control on your delay pedal as you use it.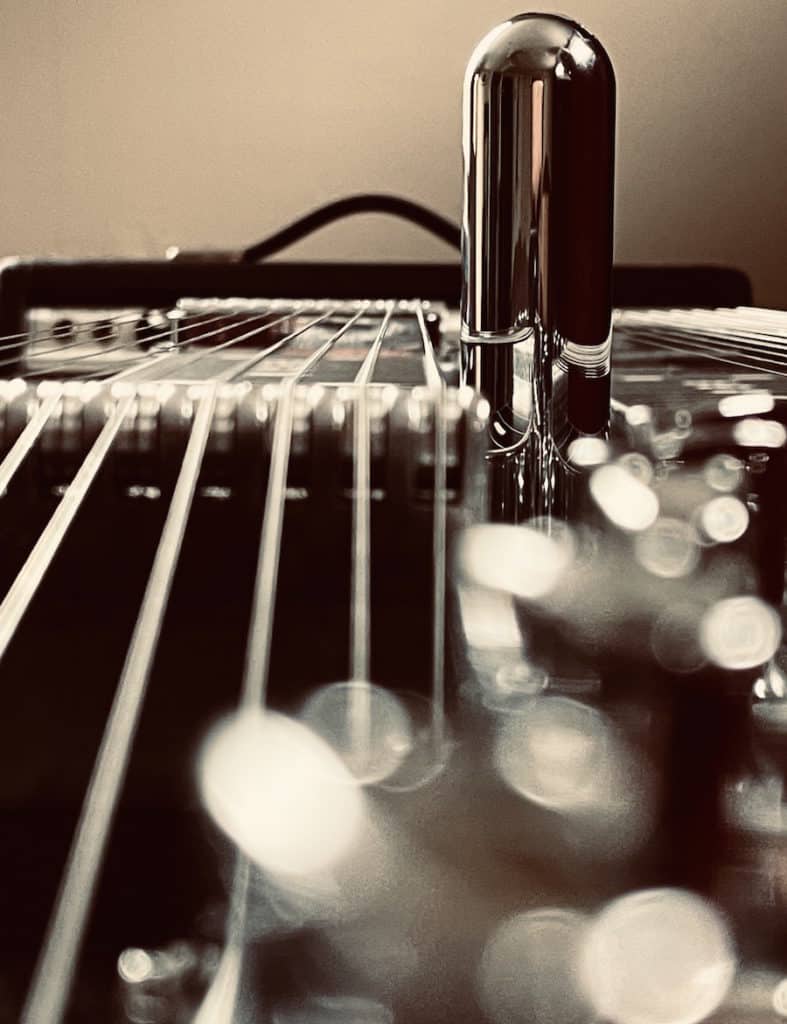 Using delay, and being able to shape your sound with it, can become another facet of your pedal steel playing. 
Delay can be vehicle to deliver sonic characteristics that you love. It is a wonderful technique for your sound. 
What About Reverb?
Reverb is an effect that sweetens the pedal steel's sound in many applications. Reverb can also influence your sound greatly, and can be used to heighten the feeling and emotion of your playing.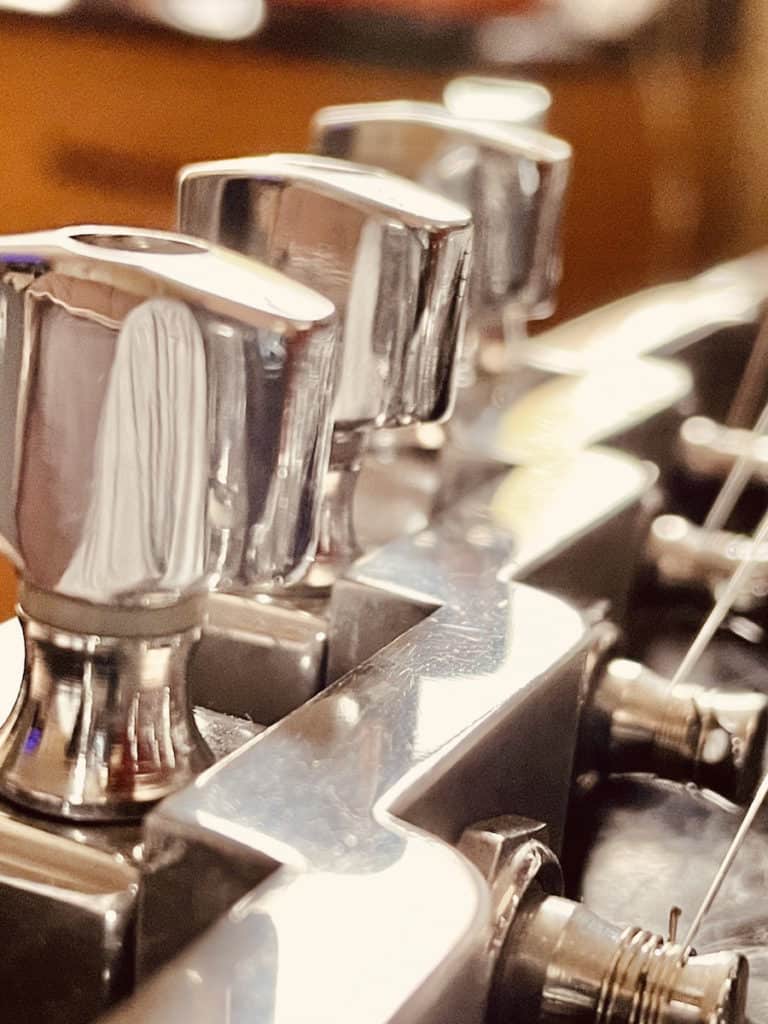 When used with sustain and vibrato, reverb can have the ability to make a person feel like they are a part of the sound's environment. Because of the physics of sound, reverb is similar to delay in many ways. This is why they work great together.
With the combination of these effects, you can use them to play off of each other. Delay can help push the reverb a little further and add more intricacy to it.
As mentioned earlier, you can use your delay pedal to accentuate the reverb that is coming out of your amp or pedal. This is the most common use of delay and reverb on pedal steel. 
Reverb on Your Amp
Most amps nowadays will have reverb built into them. Spring reverb is common on many amps.
Often, amps designed for pedal steel will have a pleasant sounding reverb that is great for most playing situations.
However, there can be surprising differences when you try out other amps, or use a reverb pedal. Each unit's reverb has different tonal characteristics.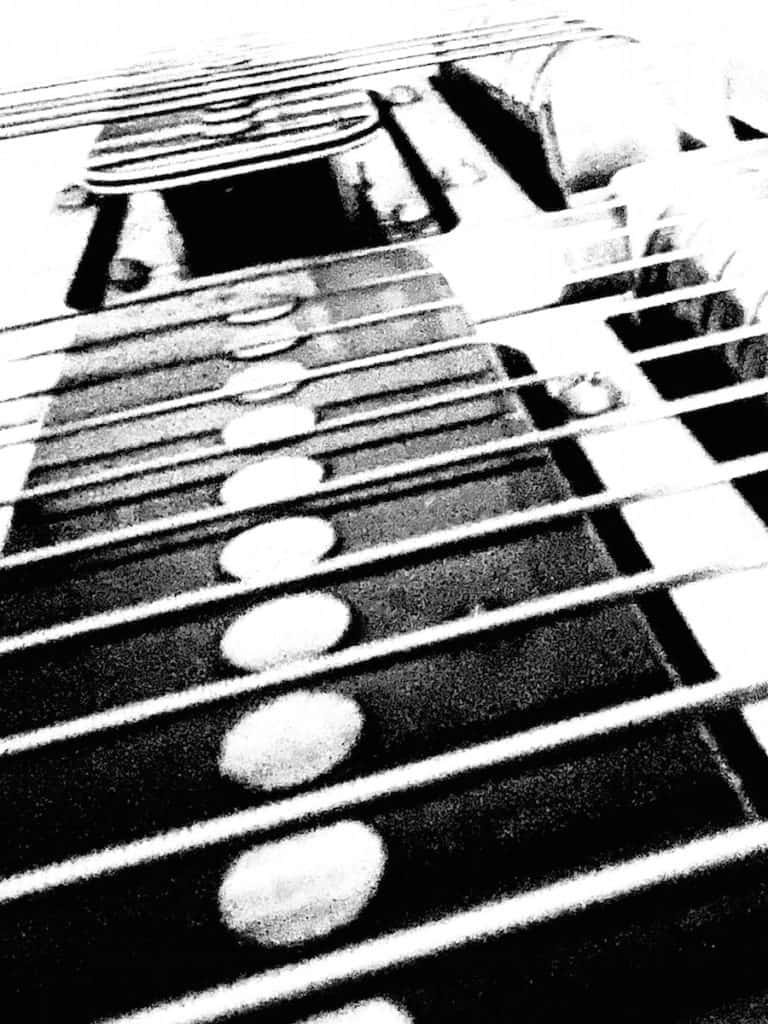 Many Fender tube amps have wonderful sounding reverbs on them, which often have a lively feel to their sound.
For pedal steel, I find that setting most amps' reverb levels to 3 or 4 (out of 10) produces a good amount of reverb without overdoing it.
Using A Reverb Pedal
Even though most amps have a decent sounding reverb built into them, using a reverb pedal can be a great way to have more control over the type of reverb you use.
Many reverb pedals will also give you more options for the type of reverb you can utilize. This can be a matter of dialing in different room settings, or actual types of reverb like plate or spring reverbs.
You can also shape your reverb with more detail using controls like tone, decay, and pre-delay on many reverb pedals. This can help you accentuate exactly what kind of sound or effect you'd like to get as you play.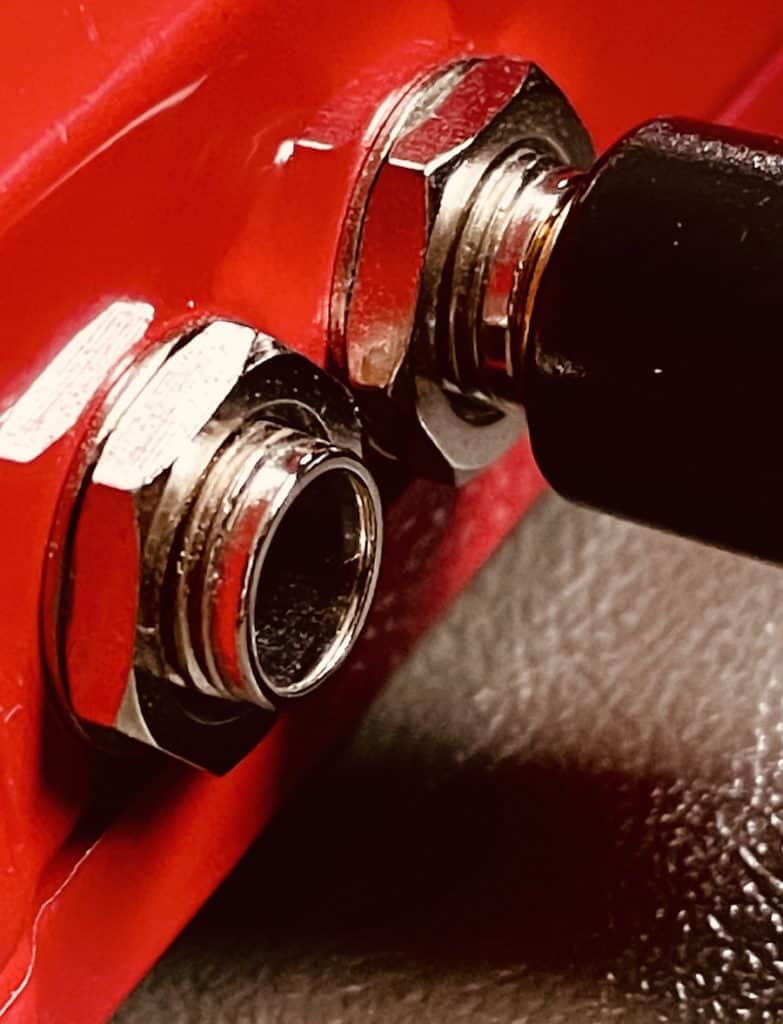 Using a reverb pedal can be worthwhile for the following reasons:
It can replace, or act as a substitute, for the reverb on your amp.
Some amps may not have reverb (especially older or vintage amps), and the reverb pedal will be a nice option in this circumstance.
Reverb pedals can be used to add certain effects to your sound, like ambience for example.
When using a reverb pedal for pedal steel, it is important to find one that has a good tone and provides what you're looking for sound-wise, and I recommend using TC Electronic's Hall Of Fame 2 Mini (link to Amazon).
Because reverb can play such a big part in the pedal steel's sound, make sure you're not compromising your tone by using a reverb pedal that isn't professional in sound quality.
Best Reverb Pedals for Pedal Steel
Although most amps will have reverb built into them, I was surprised to find that some reverb effects pedals sound better tonally than some amps' reverb.
Since pedal steel thrives in reverb, and is utilizing reverb so much, it can be really beneficial to have a reverb unit that is high in sound quality.
TC Electronic Hall of Fame 2 (click to view on Amazon): This pedal was a real game changer for me as far as realizing that reverb effects pedals can actually sound better than some amps' reverb. This pedal is simple to use, but has a lot of tonal versatility, and I use it a lot instead of the reverb on some of my amps.
---
Strymon blueSky Reverberator (link to Amazon): If you're looking for more detail and warmth for your reverb, compared with other pedal options (or your amp's reverb), this is a great one to use. I love using plate reverbs with pedal steel, because of their crisp sound and presence, and this pedal also has this option.
---
Strymon NIGHTSKY Time-Warped Reverberator (link to Amazon): A cool reverb pedal, which is almost like a toy to use with pedal steel because of how much reverb shaping you can do. This is a fun one to experiment with, especially using the glimmer, shimmer, voice, and mod options.
The Delay and Volume Pedal: A Perfect Match
Delay is a sonic territory that often goes unnoticed, and yet it is so prolific in music.
By swelling into the notes with the volume pedal, and taking away the pick attack of them, the delay pedal can send sounds soaring into the atmosphere. 
Ironically, before I ever knew what a pedal steel was, I understood the power of how a volume pedal and delay pedal can work together. 
Guitarist Tim Reynolds blew my mind with his approach to using these pedals on the live album Live at Luther College by Dave Matthews and Tim Reynolds.
This page contains affiliate links.
He was running a volume pedal into a delay pedal, with the delay set for feeding back and repeating at least a few times.
This can be a great way to create textures and pads within songs.
With the use of a volume pedal, delay can be used even more effectively to expand the tail-end of your reverb.
Learning To Use Delay With The Volume Pedal
Experiment With Settings
To gain a better appreciation of what your delay and volume pedal are capable of, dial in some settings on the delay pedal, and experiment with the volume pedal's action when playing. 
Try to use your ear to mimic sound effects, or tones you've heard in recordings. Eventually, with curiosity and intrigue, it doesn't take long to find your voice with this technique.
For ideas, replicate the pedal steel playing Buddy Emmons does on "Wild Mountain Thyme", or emulate David Gilmour's steel playing on the beginning of The Dark Side of the Moon.
Also, here are some fun sound effects to create:
Bird calls, whistles, songs
Train whistle or horn
Sirens
Human whistling
Car and truck horns
Whale calls and sounds
I wrote an article that dives deeper into using a volume pedal for pedal steel, and various techniques involved with utilizing it.
Passive volume pedals can be great to use with delay because of their warmer tone and down-to-earth feel. Because of its tone and feel my favorite is Goodrich's H-120 Volume Pedal (click to see it on Amazon).
Practice Also Makes Perfect on Guitar
If you play guitar as well as pedal steel, practicing delay on guitar with a volume pedal can be beneficial. 
It will give you a deeper all-around understanding of these effects, for both instruments. This knowledge and experience can also be applied to recording or mixing.
Also, if you're interested in emulating pedal steel sounds on guitar, then using delay and volume pedals on guitar is great. Add a slide to mimic the bar of the pedal steel.
When I was first interested in learning the trick of using delay with a volume pedal, I purchased an Ernie Ball volume pedal, and a Boss DD-6 digital delay pedal. 
I'm glad I got this combination of pedals, because it turned out to be a great professional pedal rig that I got a lot of use out of (I highly recommend this setup for your electric six-string).  
Ironically, this ended up being the main ingredients to using delay and volume on pedal steel, before I even knew what the instrument was.
Delay and Reverb In Recordings
Understanding and listening to how delay and reverb work together is definitely a catalyst to appreciating the voice of the pedal steel. 
Here are some great albums to listen to for ideas that can stem from the use of delay and reverb…
This page contains affiliate links.
Tonal Advantages of the Pedal Steel
Not many instruments like the pedal steel can produce such broad and expressive sounds just from the playing of the instrument alone.
Add in effects, and the tonal opportunities for pedal steel are truly endless.
The pedal steel guitar's ability to produce ethereal, reverberant sounds was actually one of the main things that originally drew me to it.
The sonic space it occupies within recordings and music is a niche that not many instruments can fill.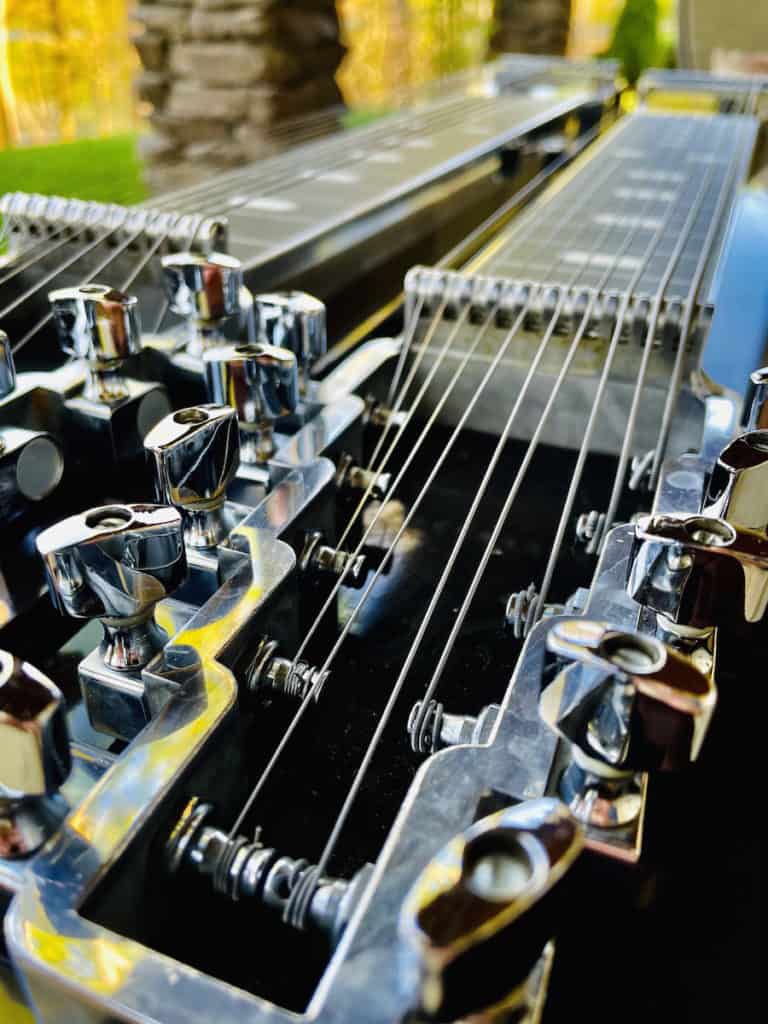 Using effects to cast recorded instruments into certain spaces in mixes is certainly an art, and pedal steel has amazing sonic qualities in the pre-production stages already.
Its sound often has the ability to find spaces in the frequency range that benefit from being added to.
The pedal steel has no trouble at all finding sweet spots within recordings and mixes, especially once effects are added.
---
Thanks for checking out this page, hope it is helpful and makes playing more enjoyable! If you're interested in diving deeper into playing chords and scales on E9 pedal steel, check out these guides…
The Chord Guide for E9 Pedal Steel (E-Book, Digital Download)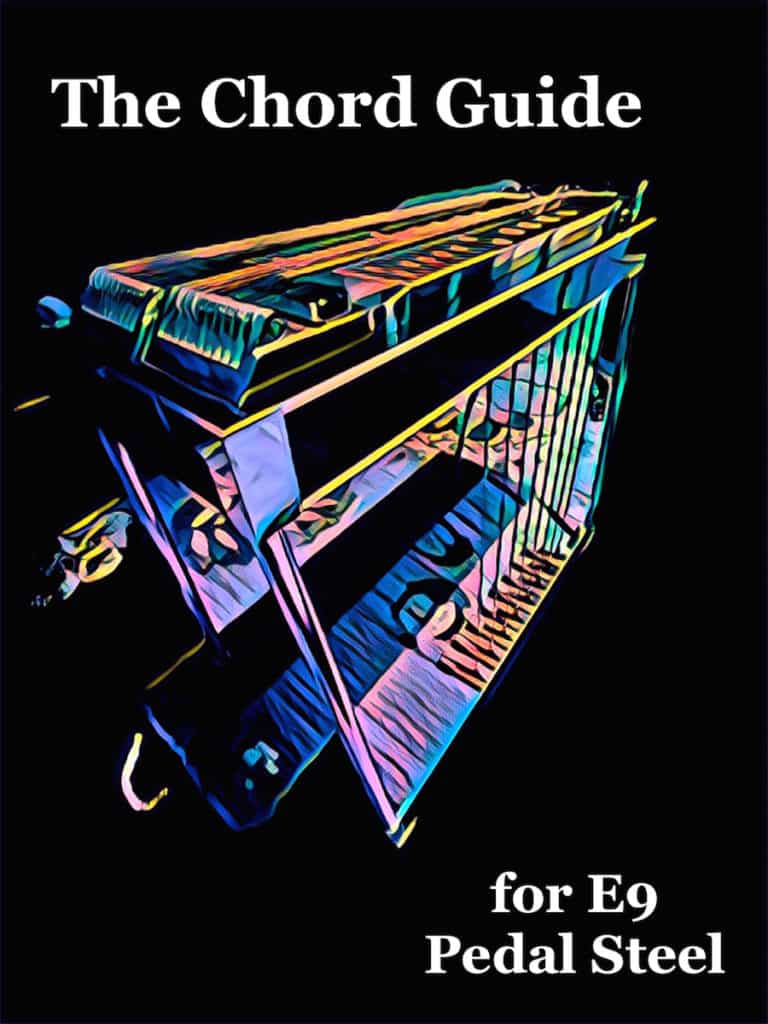 Learn the chords on the E9 neck in a way that makes playing simple and enjoyable…
Almost Every Chord You'll Ever Need for E9
Intuitive and Easy to Use
Make Use of Pedal and Lever Combinations
Example Tabs of Chord Movements
Easily Utilize the Nashville Number System
Great For Any Key and Style of Music
Includes a bonus section of over a hundred pages of extra chord charts, key references, and more!
---
More Digital Downloads for Pedal Steel…
The Scale Book for E9 Pedal Steel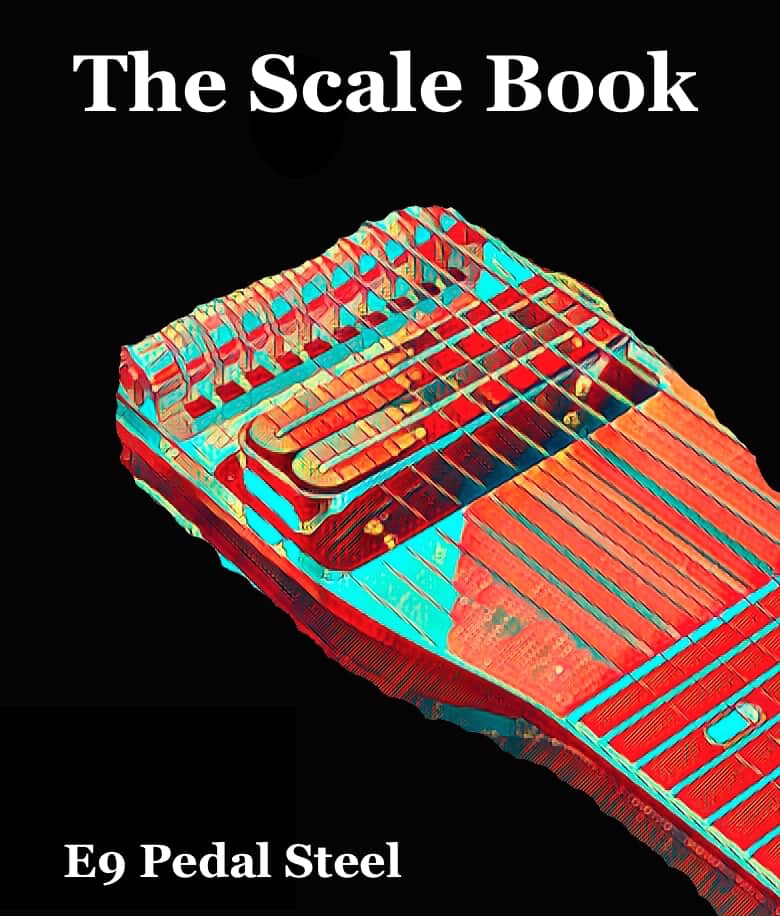 Over 1,000 Pages with Tabs and Diagrams!
---
Easy to Use Reference for Practicing
All Major and Minor Pentatonic Scales, Modes, Major Scales
All Keys, and Covers the Fretboard
Includes Pockets of Scales
---
The Art of Right Hand Technique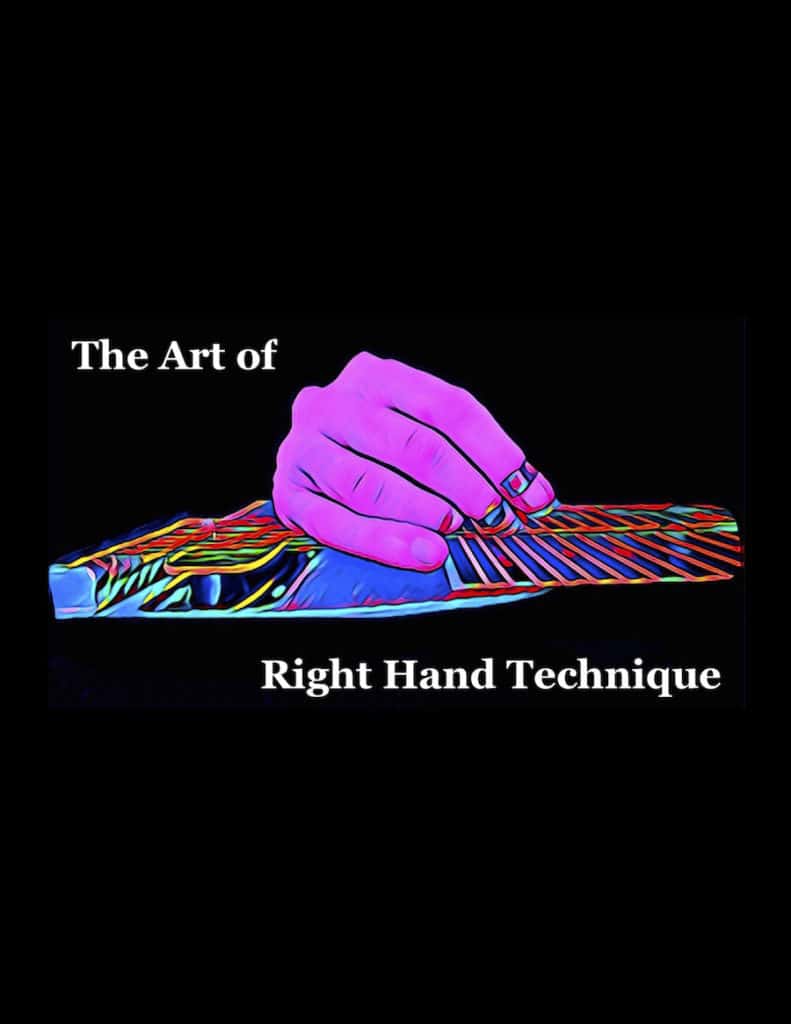 A detailed look at one of the most challenging and mysterious aspects of steel guitar playing: the right hand…
---
An In-Depth Guide to Picking and Blocking
How to Efficiently and Accurately Play Notes on Steel Guitar with

Info, Advice, and Tips

…
Great for Pedal Steel, Lap Steel, and Console Steel Guitar
Over 100 Pages with Graphics, Illustrations, & Practice Exercises
---
200 Country Riffs & Licks for E9 Pedal Steel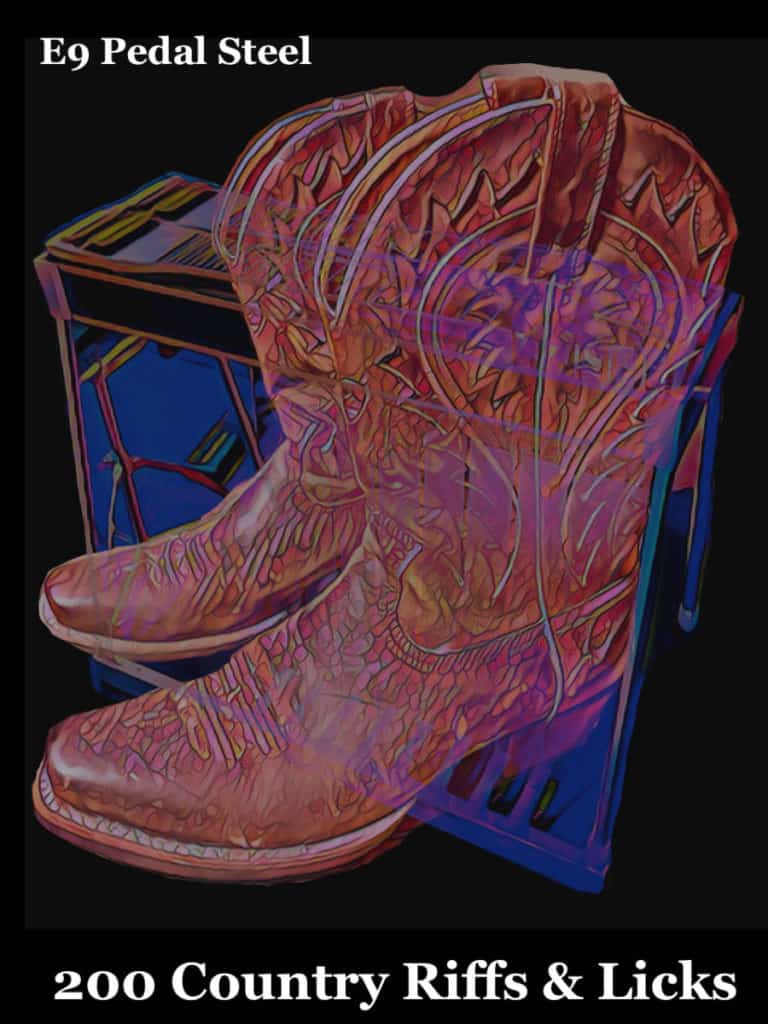 Add these country licks to your playing repertoire…
---
Includes Rhythmic Notation
Playing Over Chord Changes
Great for Country, Alt-Country, & Honky-Tonk Styles
The Elixir of E9 Pedal Steel: Harmonized 6ths
---
Check out this article for a deeper look into using reverb…