As an Amazon Associate Playpedalsteel.com earns from qualifying purchases. This page contains affiliate links.
Pedal steel guitar is not only known for its distinct and interesting sounds, it is also considered one of the most challenging instruments to learn and play. However, learning pedal steel can be easy and enjoyable if you approach it the right way, and lessons can be a great way to build a foundation for developing your playing.
Pedal steel lessons can provide information, tips, and feedback for certain playing techniques. They can also help to improve specific aspects of your playing, and can be a way to further develop your playing on specific songs, styles of music, technique goals, and more.
Since pedal steel is a niche instrument compared to regular guitar, it can be more challenging to find players and teachers that are available for pedal steel lessons. However, there are also online lessons, instruction, and resources available for pedal steel guitar, and it can be worthwhile to learn from these as well as a teacher.
In-Person Lessons
Getting hands on instruction from an experienced pedal steel instructor (or player) can be really beneficial, especially in the early stages of learning. There is a lot to tackle at once in the beginning stages of playing, and having clear, concise, and understandable goals for certain playing techniques will be essential.
In-person lessons can also be great for learning more about assembling pedal steel guitars, maintaining them, and how to tune them. It is common for pedal steel players that are brand new to the instrument to have questions and concerns about the actual instrument itself, as well as how to play it.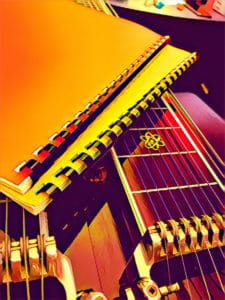 Here are some of the initial topics of playing pedal steel (and setting it up) that are often discussed in the initial stages of lessons:
Assembling the Pedal Steel in Case (Legs, Pedal Bar, Pedal Rods)
Tuning the Pedal Steel
Using the Pedals and Levers
How to Use the Bar
Volume Pedal Technique
Seat Positioning and Posture
Right Hand Picking Techniques and Styles
Playing Styles and Influences
Songs, Players, Albums, Bands, etc.
Technique and Playing Goals
Many of these aspects of playing are worth developing as you continue to play the instrument throughout your life. However, each topic deserves attention, practice, and experience so it can be really helpful to have a general understanding of these playing aspects, as well as specific goals and ways for practicing them.
Videos, pictures, books, and articles can be great for soaking up information related to learning various aspects of playing, however when certain questions arise it can be valuable to have instant and specific feedback from an in-person pedal steel teacher.
Instructional Books and Guides
There have been many helpful instructional books developed for pedal steel players, however many of them were written over 40 years ago. Due to the pedal steel's popularity in country music during the 1960s-1970s, these books usually tend to focus on playing country music with pedal steel by exploring certain licks, techniques, songs, etc.
However, the pedal steel is a very versatile and intuitive instrument that is capable of playing many styles of music using all kinds of playing techniques and approaches. Because of this, finding instructional books or guides that don't just scratch the surface of what you're trying to learn can be more challenging.
I've written some in-depth guides to playing pedal steel, which are designed to give you playing tips, techniques, and advice that will last you a lifetime as you develop your playing. These are great for playing country music, or any style of music, and the playing techniques involved can be built on and developed for a strong foundation.
Here's a list of the guides, which are digital downloads that can be used instantly:
Online Lessons (Instructors, Courses, Videos)
There are many online resources that you can utilize when learning pedal steel, and these can be great to use for their convenience, information, and value. Also, some pedal steel instructors offer face-to-face lessons online remotely, using either Zoom, FaceTime, or Google Meet.
Perhaps the greatest asset to the online pedal steel community is YouTube videos, where many players have posted videos of themselves playing, performing, or even teaching lessons on specific playing goals. These can be great to refer to for information, licks, solos, tips, playing styles, and more. They are also free and convenient to use.
Some players are offering video courses, which is usually a combination of videos that you have access to after subscribing to or paying for the course. Courses can offer monthly memberships, one time payments, or you can even buy specific videos.
Another option is to look for articles or websites that provide information on aspects of playing that you'd like to develop. There are many articles on this site that offer playing tips and advice. Also, the Steel Guitar Forum will often have valuable insight from pedal steel players all over the world.
---
Thanks for checking out this page, hope it is helpful and makes playing more enjoyable! If you're interested in diving deeper into playing chords and scales on E9 pedal steel, check out these guides…
The Chord Guide for E9 Pedal Steel (E-Book, Digital Download)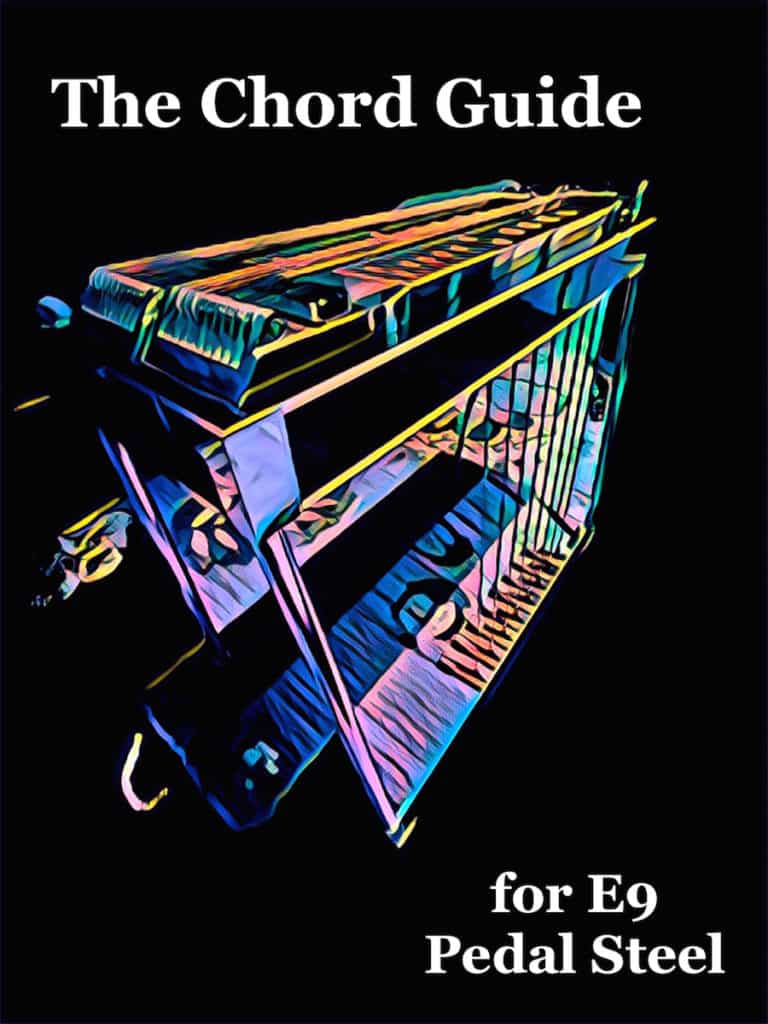 Learn the chords on the E9 neck in a way that makes playing simple and enjoyable…
Almost Every Chord You'll Ever Need for E9
Intuitive and Easy to Use
Make Use of Pedal and Lever Combinations
Example Tabs of Chord Movements
Easily Utilize the Nashville Number System
Great For Any Key and Style of Music
Includes a bonus section of over a hundred pages of extra chord charts, key references, and more!
---
More Digital Downloads for Pedal Steel…
The Scale Book for E9 Pedal Steel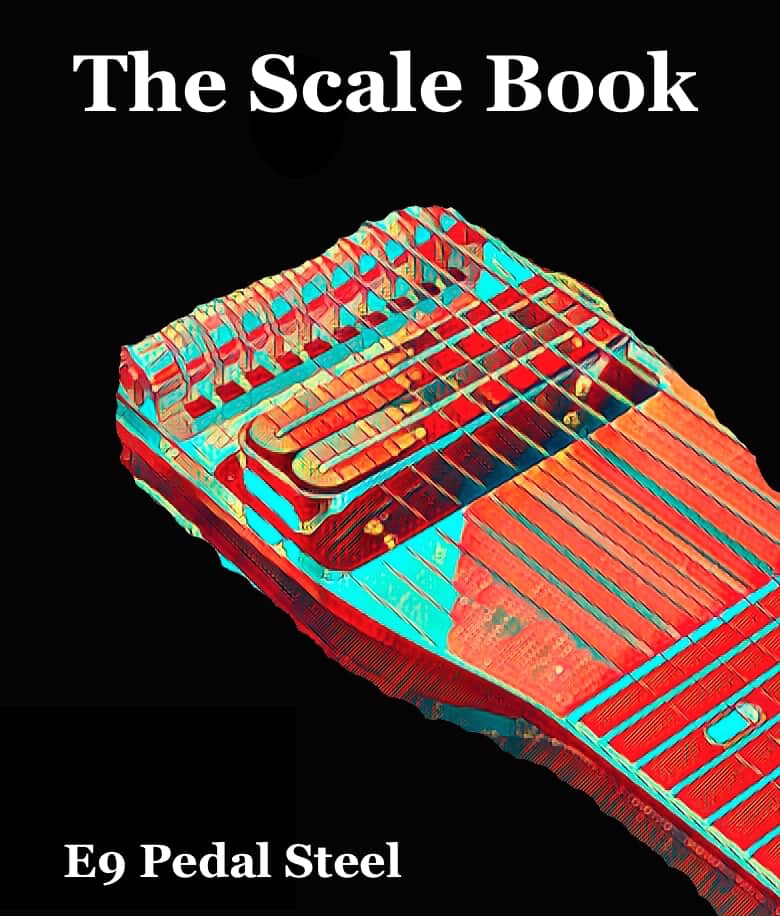 Over 1,000 Pages with Tabs and Diagrams!
---
Easy to Use Reference for Practicing
All Major and Minor Pentatonic Scales, Modes, Major Scales
All Keys, and Covers the Fretboard
Includes Pockets of Scales
---
The Art of Right Hand Technique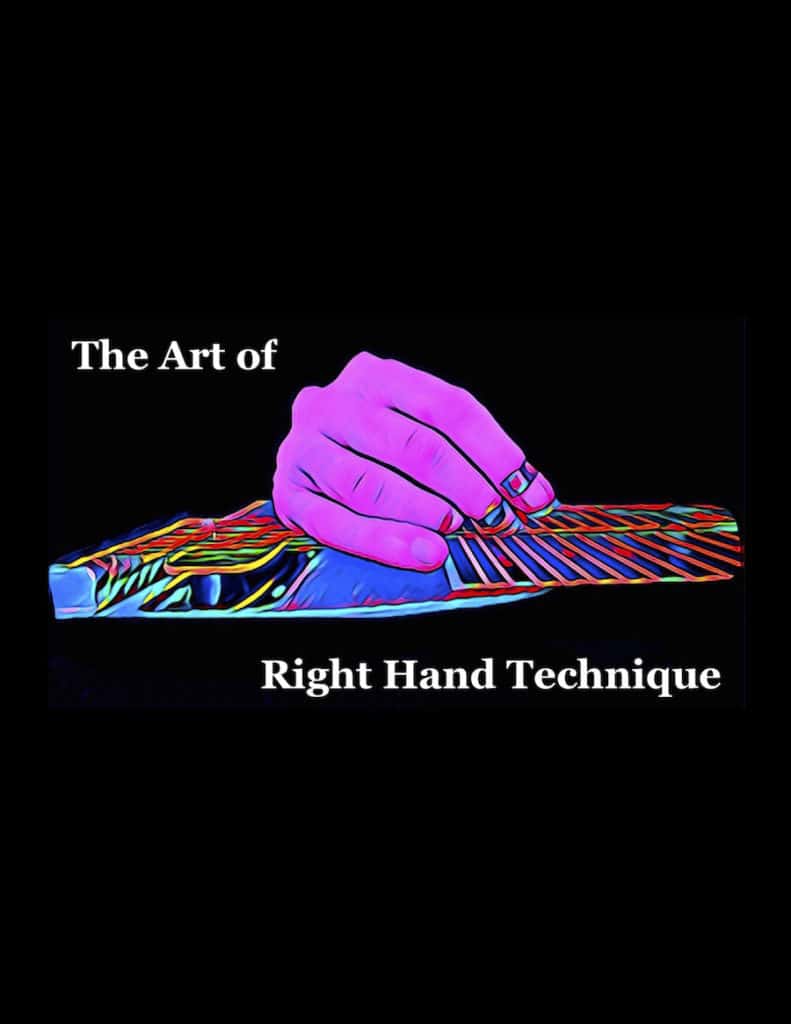 A detailed look at one of the most challenging and mysterious aspects of steel guitar playing: the right hand…
---
An In-Depth Guide to Picking and Blocking
How to Efficiently and Accurately Play Notes on Steel Guitar with

Info, Advice, and Tips

…
Great for Pedal Steel, Lap Steel, and Console Steel Guitar
Over 100 Pages with Graphics, Illustrations, & Practice Exercises
---
200 Country Riffs & Licks for E9 Pedal Steel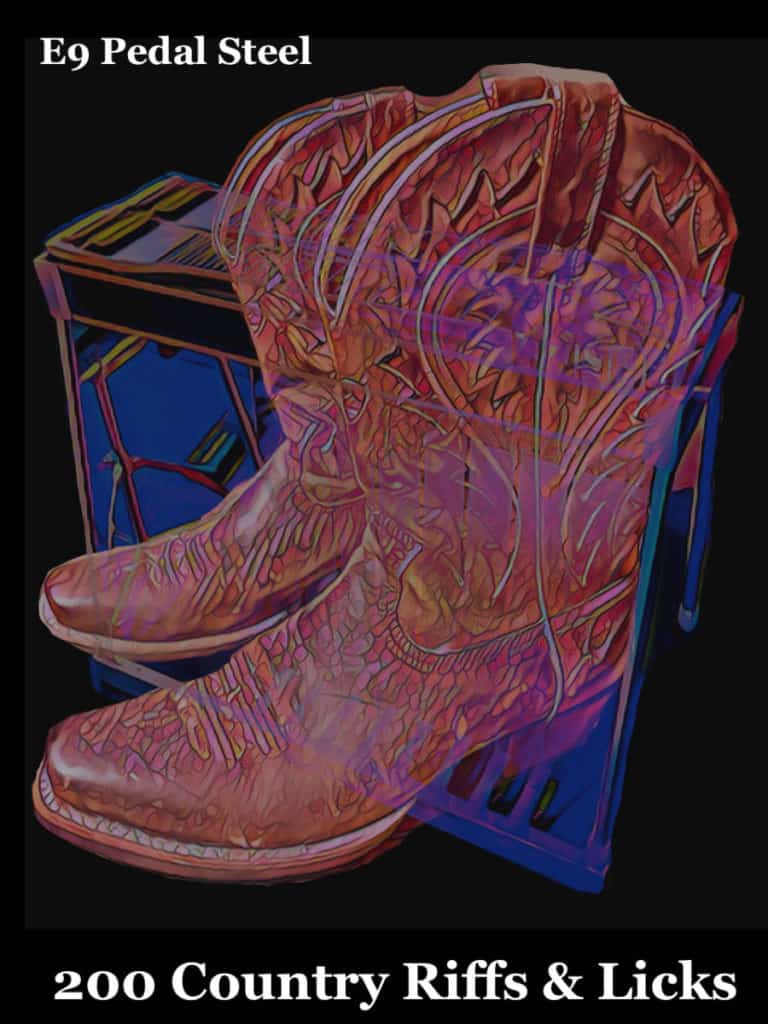 Add these country licks to your playing repertoire…
---
Includes Rhythmic Notation
Playing Over Chord Changes
Great for Country, Alt-Country, & Honky-Tonk Styles
The Elixir of E9 Pedal Steel: Harmonized 6ths