As an Amazon Associate Playpedalsteel.com earns from qualifying purchases. This page contains affiliate links.
Here's more information about pedal steel guitars in today's market. Finding an instrument is a fun part of adventuring into pedal steel, and knowing where to look can be a great starting point…
Brands, Makers, and Manufacturers
Made in Colorado, these pedal steels are very popular among current players. They offer a few models that include the G2, Royal Precision, and the Discovery. If you're looking for a professional pedal steel that has modern features, and is high in quality, then Mullen steel guitars are worth checking out.
I think these are some of the most beautifully made pedal steels nowadays. One of my favorite players, Greg Leisz, often utilizes his Williams on-stage and in the recording studio. Check out the 700 series, which has a sharp looking design and versatile tone.
These are often known for their light weight, flexibility, and tone. GFI pedal steels are a popular choice among players looking for a good value (and a guitar that is easy to transport). Most of their single neck pedal steel guitars weigh between 25 and 30 pounds.
MSA pedal steels have built a good reputation in the pedal steel market, and are known for being founded by Maurice Anderson. I enjoy Maurice's intuitive insights into learning and playing the instrument. MSA offers cool lighting options for underneath their pedal steels, as well as for their fretboards.
If you're looking for a beginner model, then check out the Carter Starter. This can be a great choice if you're looking to spend around $1,000 for a pedal steel. These aren't being manufactured anymore, however used ones come up for sale fairly regularly. All Carter pedal steels are out of production, but they're known for being great value steel guitars.
Sometimes under the radar, this brand is worth checking out. Sierra has been represented by Joe Wright in the past, who has played a custom-made Sierra that looks and sounds incredible. Their website features many videos that demonstrate steel guitar techniques, with Wright providing playing advice himself.
Older ZumSteels have become relatively high in value, and many used ones that come up for sale can cost over $6,000. These are no longer being made by builder Bruce Zumsteg, however you can buy new pedal steels that have been licensed by ZumSteel, which are called Stage Ones. The Stage Ones don't have the high market value that Bruce's ZumSteels are known for, however they're a good choice if you're looking for a reliable guitar.
A brand that has grown in reputation, Fessenden is another choice if you're looking for a professional pedal steel guitar. Robert Randolph has been known to play Fessenden pedal steels, and they have a distinguishable fretboard design.
These steel guitars are made in Japan and are strikingly beautiful. It is evident how much attention to detail goes into building these, and they have a high degree of precision. They are also relatively light for having such a good sound.
Gear and Accessories
Below is a list of gear and accessories that most players use for the instrument. I've used many of these specific items professionally for the last 10 years, and they are also used by other pedal steel players.
You'll also want to consider using some effect pedals, such as delay, and always be sure to have cables for your pedal steel rig. I'd use a 3 foot cable for connecting the pedal steel to the volume pedal, then another longer one for running the volume pedal into the amp.
I recommend getting some higher quality cables that are less likely to give you problems at gigs and rehearsals, and will sound good for recording or playing in general. I use Mogami's Gold 3ft Cable (link to Amazon) and for running a longer cable to the amp I'd use Mogami's Gold 18ft Cable (click to view on Amazon).
---
Buying A Pedal Steel
There are a lot of factors to consider when buying a new or used pedal steel, especially if you're new to the instrument. You'll want to consider the pedal steel's cost, functionality, pedal and lever setup, condition, and more.
Here's an in-depth article, which answers many of the specific questions that players have when buying a pedal steel…
Pedal Steel Buyer's Guide: Cost and Features
---
Professional Restoration
A stand-up guy, who does incredible work out of Kenansville, NC. He restored my main axe, a beautiful '96 Emmons LeGrande II from the Strayhorn Era. Professionals seek him out for trustful, solid, immaculate work. He cares deeply about pedal steel guitar and the workmanship behind them.
Based out of Lewisville, NC with a nice workshop that has a lake-view. He does great restoration, and his hand-built six-string guitars are beautiful and one-of-a-kind. He has a great attention to detail, which is evident in his work.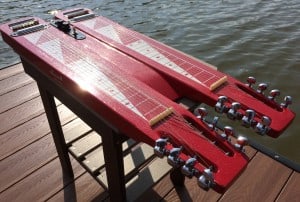 ---
Pedal Steel Shops
If you are ever in Virginia, check out Billy Cooper's store. It is a steel guitar specialty store, and just walking in it will make you never want to leave. There are many steel guitars, on the store floor, ready to be played and enjoyed. One of the few stores in the world that feature an extensive selection of instruments that are playable and ready-to-go. Billy is a very nice, caring individual on top of this.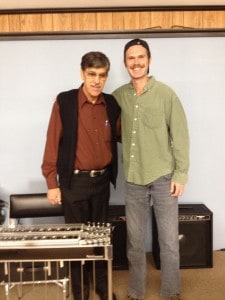 ---
Thanks for checking out this post, hope it is helpful and makes playing more enjoyable! If you're interested in diving deeper into playing chords and scales on E9 pedal steel, check out these guides…
The Chord Guide for E9 Pedal Steel (E-Book, Digital Download)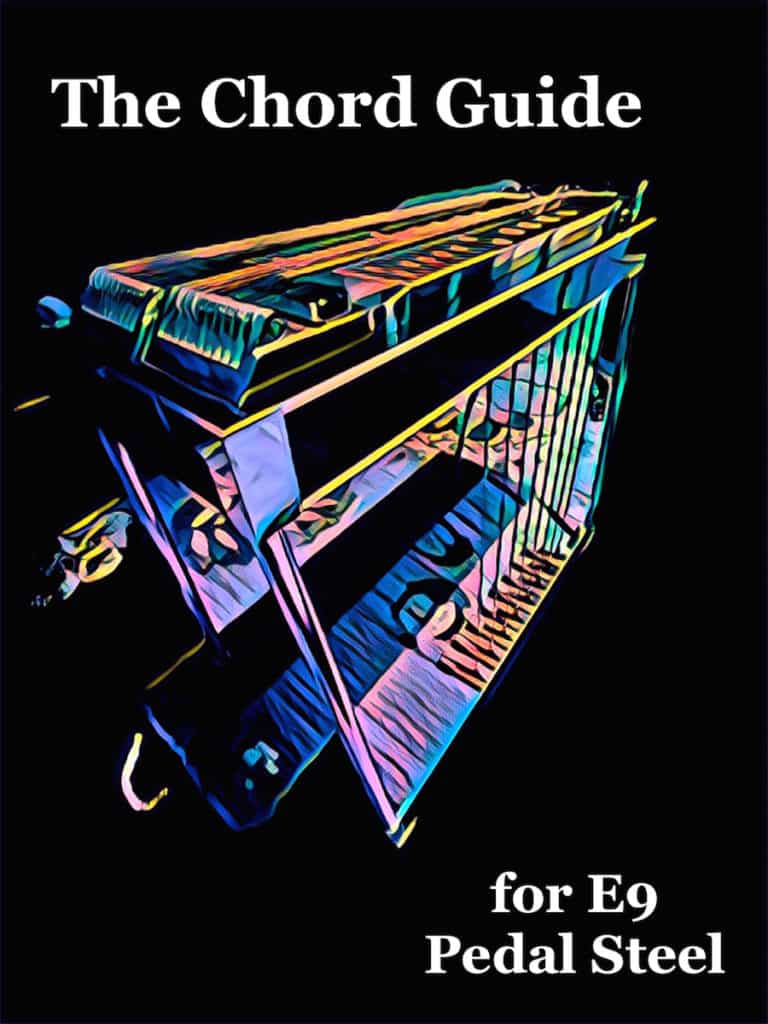 Learn the chords on the E9 neck in a way that makes playing simple and enjoyable…
Almost Every Chord You'll Ever Need for E9
Intuitive and Easy to Use
Make Use of Pedal and Lever Combinations
Example Tabs of Chord Movements
Easily Utilize the Nashville Number System
Great For Any Key and Style of Music
Includes a bonus section of over a hundred pages of extra chord charts, key references, and more!
---
More Digital Downloads for Pedal Steel…
The Scale Book for E9 Pedal Steel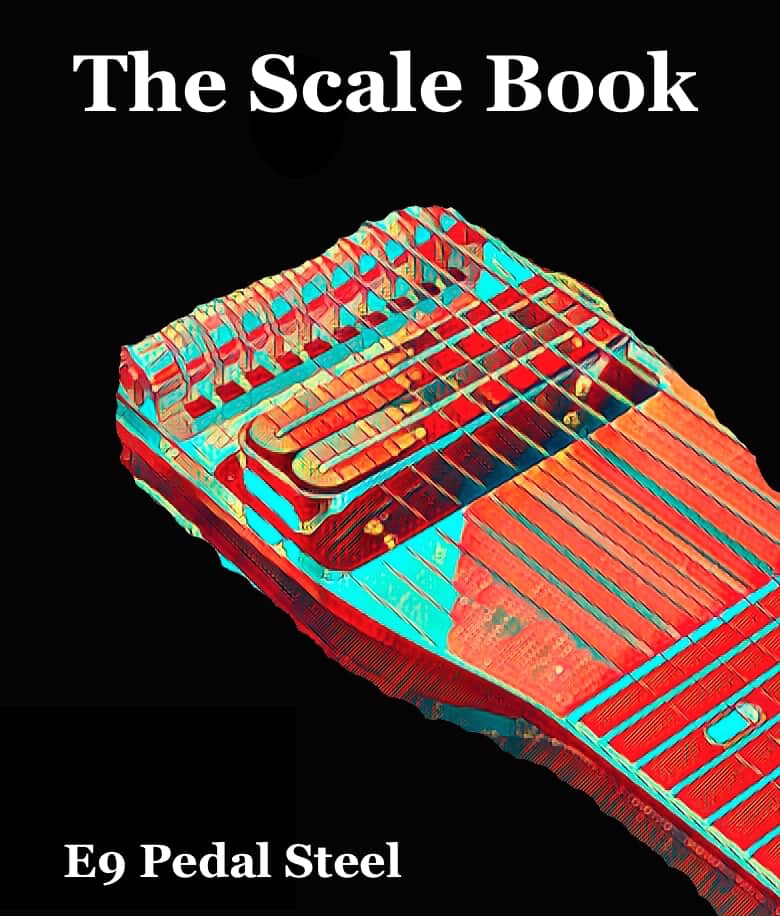 Over 1,000 Pages with Tabs and Diagrams!
---
Easy to Use Reference for Practicing
All Major and Minor Pentatonic Scales, Modes, Major Scales
All Keys, and Covers the Fretboard
Includes Pockets of Scales
---
The Art of Right Hand Technique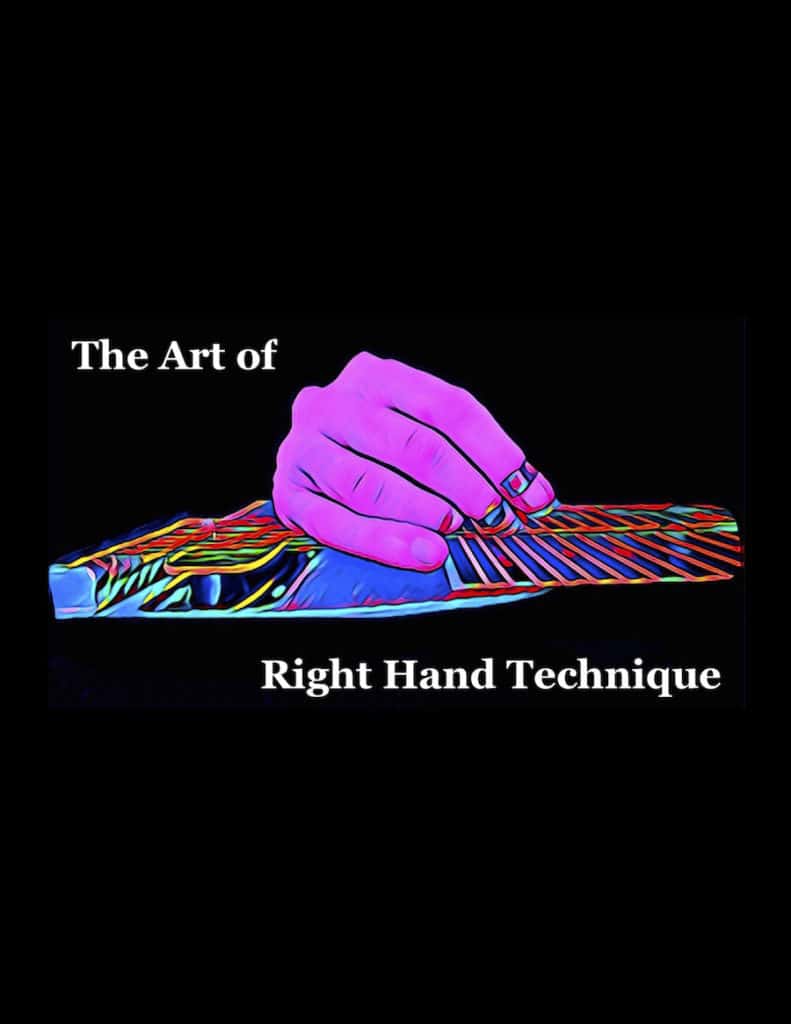 A detailed look at one of the most challenging and mysterious aspects of steel guitar playing: the right hand…
---
An In-Depth Guide to Picking and Blocking
How to Efficiently and Accurately Play Notes on Steel Guitar with

Info, Advice, and Tips

…
Great for Pedal Steel, Lap Steel, and Console Steel Guitar
Over 100 Pages with Graphics, Illustrations, & Practice Exercises
---
200 Country Riffs & Licks for E9 Pedal Steel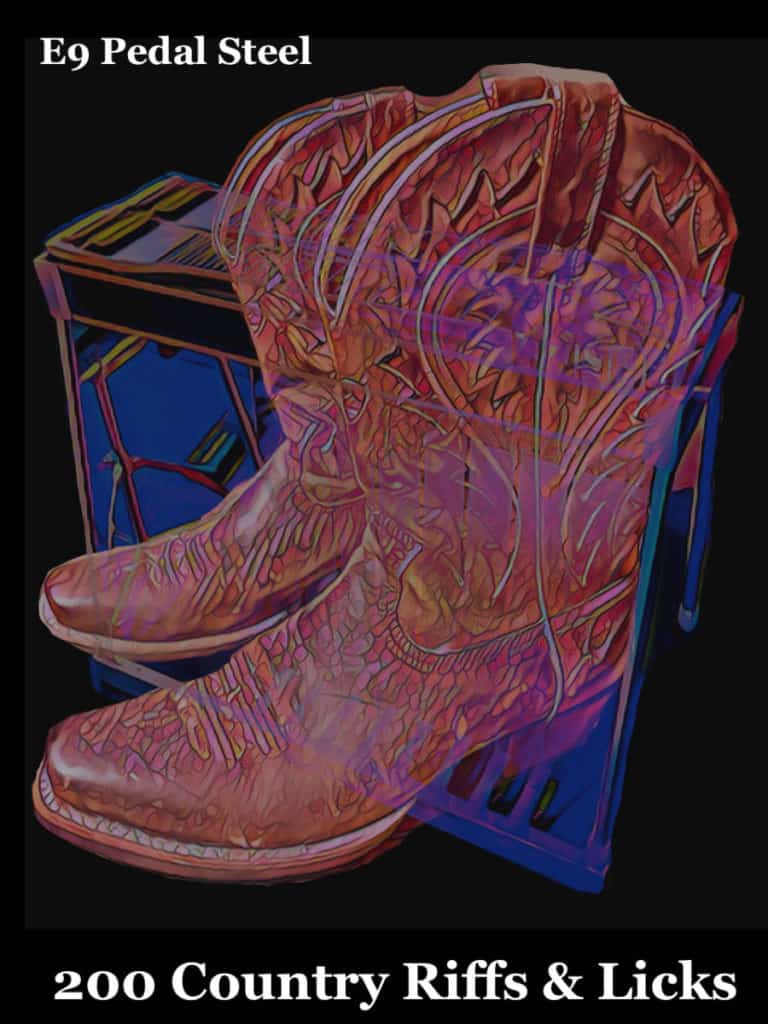 Add these country licks to your playing repertoire…
---
Includes Rhythmic Notation
Playing Over Chord Changes
Great for Country, Alt-Country, & Honky-Tonk Styles
The Elixir of E9 Pedal Steel: Harmonized 6ths
---
For more helpful information, check out the page below…