As an Amazon Associate Playpedalsteel.com earns from qualifying purchases. This page contains affiliate links.
Being one of the most popular modern steel guitar brands, Mullen has certainly made a name for itself among pedal steel players.
Mullen steel guitars are known for their playability, innovative designs, and attention to detail. They are built in Colorado, and many players that are looking to buy a new pedal steel guitar are often interested in buying a Mullen.
Let's take a look at why Mullen has become one of the most successful pedal steel manufacturers in the steel guitar market…
Cost and Features
Mullen pedal steel guitars range from about $2,500 to $5,500 brand new, depending on the model and specs of the guitar.
You also have the option of adding certain features to your pedal steel for an additional cost, such as extra knee levers and pedals, specific leg lengths, and inlays.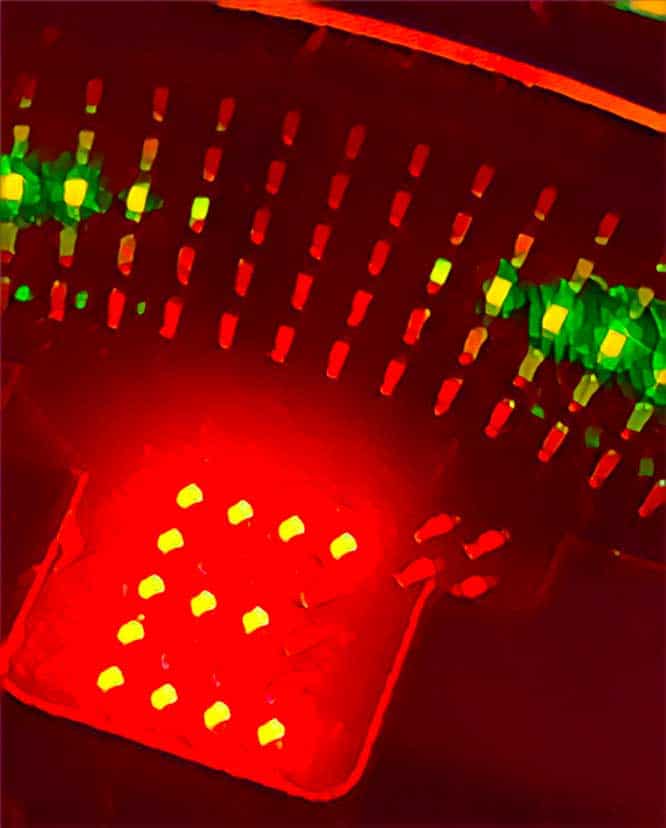 When building their guitars, Mullen doesn't use any pot metal or castings, and the bodies of their pedal steels are made of lacquer and mica.
Mullen steel guitars are also easy to setup, maintain, and adjust. Their bell cranks and crossrods can be detached, and their hex crossrod components don't slip.
Mullen pedal steels usually contain their own brand pickups, which are custom designed and tailored towards their guitars.
There are three main models that Mullen offers players, and taking a look at each one is a great way to learn more about their pedal steel guitars…
Models: A Closer Look at Mullen Steel Guitars
Mullen's G2 Pedal Steel
The G2 pedal steel is Mullen's mainstay steel guitar. Many players that are looking for a professional guitar, that will last them a lifetime, will consider purchasing this model.
They are available in single neck, double neck, and 12 string models, and you also have the option of an SD-10 with a pad when buying a single neck. The single neck models range from about $4,000 to $5,000 without modifications, and double necks that aren't customized are about $5,250.
Some of the things that really stand out about the G2 are its changer, rollers, chrome plated endplates, split tuning capabilities, and the undercarriage.
The SD-10 and SD-12 pedal steels are about 40 lbs in weight, and the D-10 is just under 50 lbs. The G2 comes with a case that weighs a little over 20 lbs.
The Royal Precision
Another professional steel guitar, the Royal Precision is a good option for players that are looking to spend a little less than the G2's price.
This is their "middle road" pedal steel, and prices range from about $3,300 to $4,600 depending on the type of guitar (D10, SD-10, etc.). One distinguishing feature of the Royal Precision is its hard black anodized changer fingers, and it also has brass rollers on its nut.
This guitar is also highly adjustable like the G2, and is built to play smoothly, efficiently, and durably. It also comes with a case.
The Mullen Discovery
Although at first glance the Discovery may seem like a beginner pedal steel, it is actually a professional model that is a great lightweight option for players.
If you're touring and flight traveling with this pedal steel, or you're looking for a steel that is easy to take to gigs and rehearsals, this model only weighs 47 lbs in the case.
These single neck pedal steels are about $2,500 without customization, and can also be a good option for beginner players that are looking to invest in their first professional pedal steel guitar.
The Discovery is also very adjustable like Mullen's other models, and uses the same changer as the Royal Precision.
Where To Buy A New Mullen Steel Guitar
You can buy Mullen steel guitars directly from the company, however there is usually a wait time for them to build it for you. Due to supply and demand, the company usually accepts pre-orders with a down payment.
Some music stores and online dealers (such as Sam Ash and Sill Music Supply) will carry Mullen pedal steels, but because of their high demand most of these stores don't have them in stock.
This is why ordering directly from Mullen is usually how most players purchase one, however there is always the option of buying a used Mullen…
Used Mullen Pedal Steel Guitars For Sale
Mullen pedal steels usually hold their value in the used pedal steel market, especially if they're in good condition.
Most Mullen owners maintain their steel guitars well, and purchasing a used one from a player can be a great way to acquire one without waiting for one to be built.
One of the best places to look for used pedal steels is the Steel Guitar Forum's "For Sale" section. Many of the used pedal steels that are sold on today's market are sold here, and they are usually shipped by the seller to the buyer.
Mullens are sometimes available here, and checking the listings regularly is a good idea since many pedal steels can sell quickly on the Steel Guitar Forum.
Many of the steel guitars sold on this forum are sold by players that have a good reputation for selling among players. However, there's always a risk when buying a pedal steel sight unseen, and there's shipping damage possibilities as well.
Also, check local or regional listings on Craigslist and Facebook Marketplace, as sometimes pedal steels become available here. The chances of finding a used Mullen for sale on these sites, that is within a reasonable driving distance, is much less likely but possible.
Artists and Players Utilizing Mullen Guitars
Many great pedal steel players and artists are known to play Mullen steel guitars. Tommy White, who has had an extensive career and has even performed with Lady Gaga, can occasionally be seen playing a Mullen.
Famous pedal steel players Robert Randolph and Sarah Jory have also played Mullen steel guitars, and have a distinct sound and style of playing.
Also, many Nashville session musicians that play pedal steel will use a Mullen for recording work.
Del Mullen, the founder of the company, is a pedal steel player himself that has had a successful and intriguing pedal steel career. It is evident that Del's passion for playing has moved into the craft of building steel guitars.
Whether you're interested in buying your first pedal steel, or you're a player looking for a lifelong professional model to play, Mullen steel guitars can be a great option as you're searching.
---
Thanks for checking out this page, hope it is helpful and makes playing more enjoyable! If you're interested in diving deeper into playing chords and scales on E9 pedal steel, check out these guides…
The Chord Guide for E9 Pedal Steel (E-Book, Digital Download)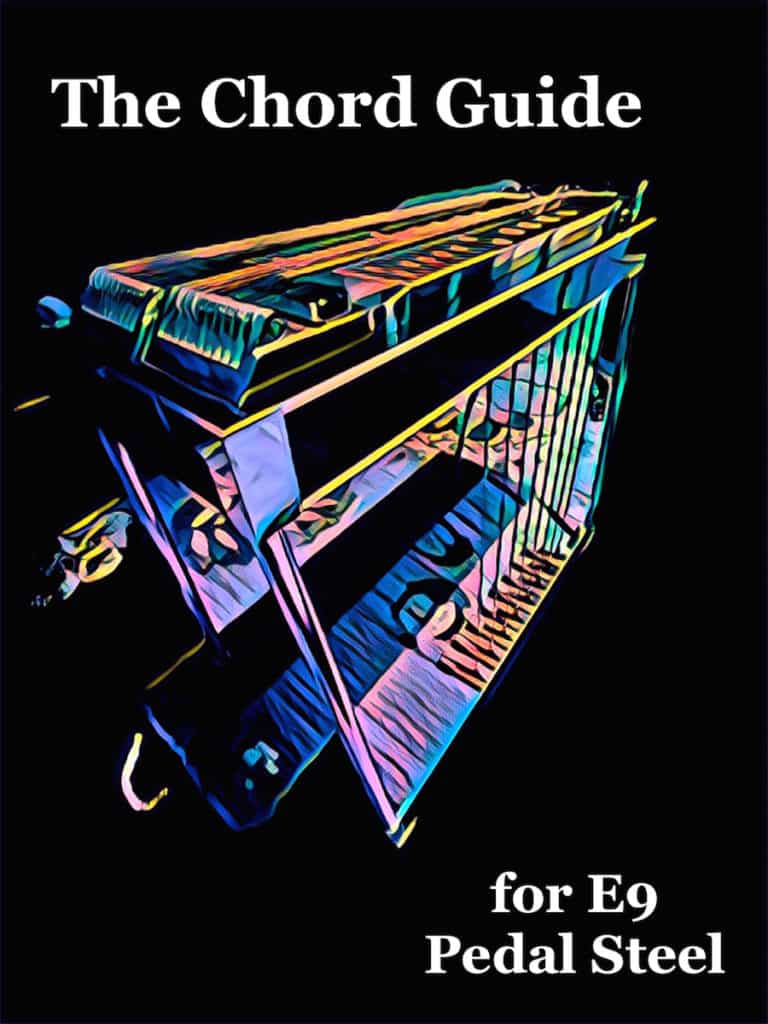 Learn the chords on the E9 neck in a way that makes playing simple and enjoyable…
Almost Every Chord You'll Ever Need for E9
Intuitive and Easy to Use
Make Use of Pedal and Lever Combinations
Example Tabs of Chord Movements
Easily Utilize the Nashville Number System
Great For Any Key and Style of Music
Includes a bonus section of over a hundred pages of extra chord charts, key references, and more!
---
More Digital Downloads for Pedal Steel…
The Scale Book for E9 Pedal Steel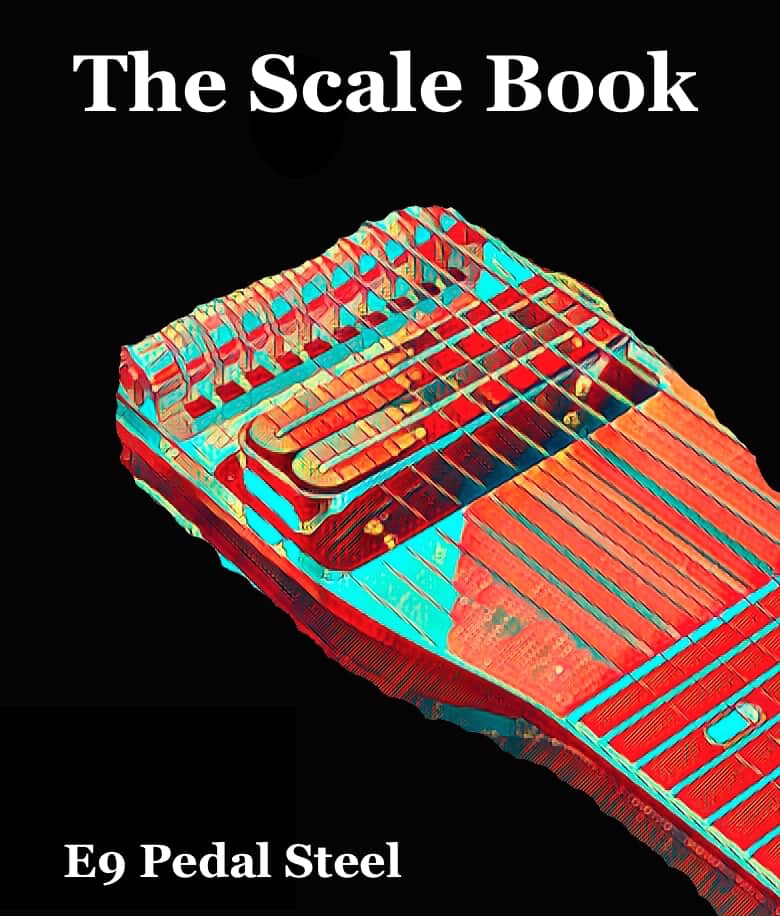 Over 1,000 Pages with Tabs and Diagrams!
---
Easy to Use Reference for Practicing
All Major and Minor Pentatonic Scales, Modes, Major Scales
All Keys, and Covers the Fretboard
Includes Pockets of Scales
---
The Art of Right Hand Technique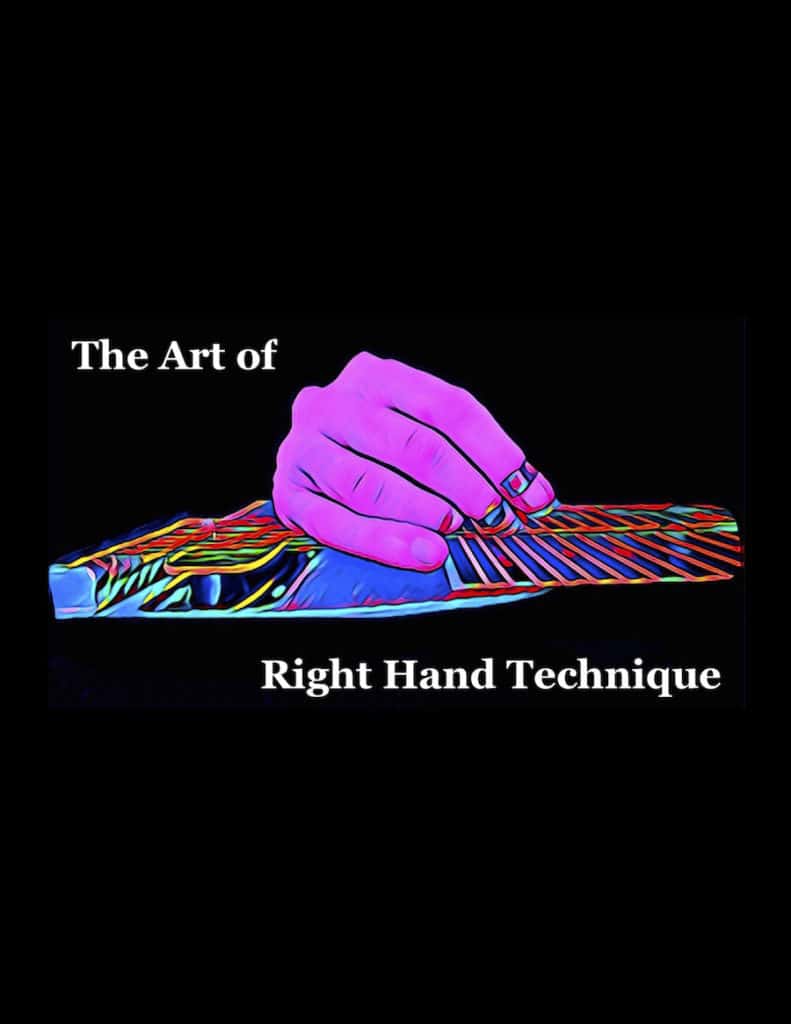 A detailed look at one of the most challenging and mysterious aspects of steel guitar playing: the right hand…
---
An In-Depth Guide to Picking and Blocking
How to Efficiently and Accurately Play Notes on Steel Guitar with

Info, Advice, and Tips

…
Great for Pedal Steel, Lap Steel, and Console Steel Guitar
Over 100 Pages with Graphics, Illustrations, & Practice Exercises
---
200 Country Riffs & Licks for E9 Pedal Steel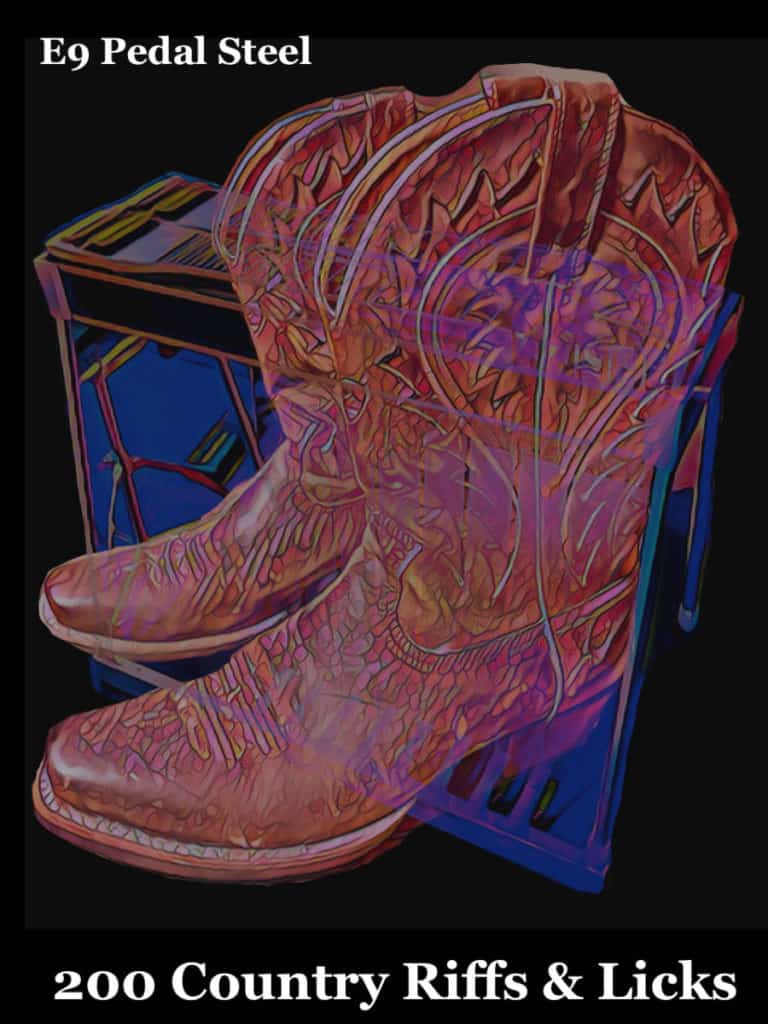 Add these country licks to your playing repertoire…
---
Includes Rhythmic Notation
Playing Over Chord Changes
Great for Country, Alt-Country, & Honky-Tonk Styles
The Elixir of E9 Pedal Steel: Harmonized 6ths
---
If you're interested in buying a pedal steel, check out the page below…