As an Amazon Associate Playpedalsteel.com earns from qualifying purchases. This page contains affiliate links.
Williams pedal steels have become synonymous with aesthetics and great tone. Originally starting as a small operation in a basement shop, the company has grown to become a recognizable steel guitar manufacturer among players.
With a high degree of precision and accuracy in the crafting of it parts, combined with beautiful woods that are used for constructing the bodies of the guitars, it is no wonder that these pedal steels have been held in high regard by players.
Famous players like Greg Leisz continue to play Williams pedal steel guitars, and they're able to create sounds with them that are impactful to listeners.
Let's take a deeper look at Williams pedal steels, and what to consider when buying one…
The Brand and Builder
The Williams company revolves around William "Bill" Rudolph, who has transformed the brand since he created it more than 40 years ago. Today, many notable players can be seen performing with his pedal steels.
Greg Leisz is one of the most accomplished recording session players over the last 30 years, and usually plays a Williams 12 string pedal steel guitar in the studio and on stage.
The Williams company has taken advantage of CNC technology to boost the quality and output amount of its guitars. This technology is used by the company for the production of each pedal steel's individual parts and the shaping of their bodies.
Also, the finish and hand picked woods of many of their guitars are stunning to look at.
The Sound of Williams Pedal Steels
Williams pedal steels have a transparent and creamy tone, that preserves the crystalline highs pedal steels are known for. These high frequencies have a presence that cuts through a mix of instruments, without being overly bright and harsh.
These steel guitars are often great for many genres of music, and are also good for adding textures to songs.
Reverb seems to thrive with many of Williams' guitars, and their sonic characteristics work equally as well in country music and more progressive music.
Their sound also meshes well with effects pedals, helping solidify the brand's pedal steels as some of the most versatile and bold sounding steel guitars in today's market.
Features and Characteristics
At first glance, you can tell that the key heads on many of their guitars are noteworthy and distinguishable. They are made of one piece, and look sleek on the body of the guitars.
Their changers are one of a kind, and have a more angled look to them in regards to the changer fingers, compared to some other pedal steels.
For the bodies of the pedal steels, Williams uses Birdseye, Curly Maple, or Mica bodies. The careful attention and time spent in selecting each of the wood body types is apparent by their appearance.
A quick look at the undercarriage of their pedal steels reveals how well they can function mechanically. Also, their fretboard markers have a neat retro look to them, which fits great with the overall design and look of each guitar.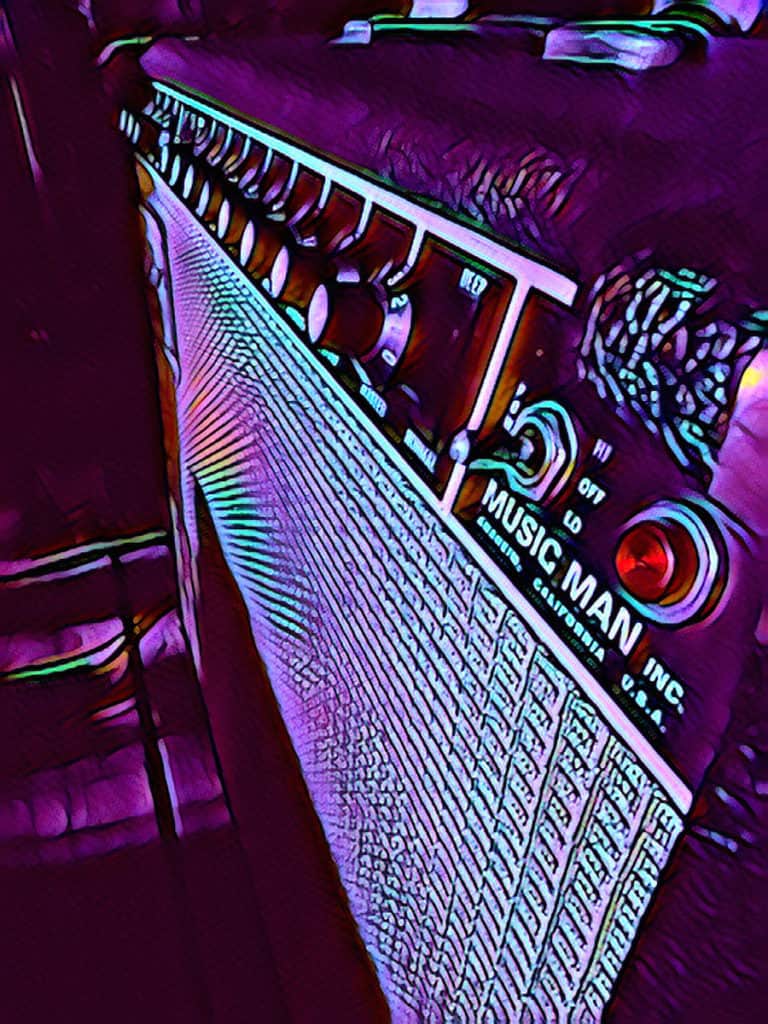 Cost and Prices
The price of each guitar depends on a variety of factors, such as the model and whether they are customized or not.
Single necks can start around $3,500 and their double neck 10 string pedal steels usually start at about $4,700.
If you're interested in spending more for a custom guitar, be sure to check out their inlay design options, and you may want to select a certain type of wood that is less common.
You can order a Williams directly from their website, and let them know the options you'd prefer for your build.
The 700 Series: A Pedal Steel For The Ages
Most of Williams' pedal steels are 700 series, which range in price and features depending on certain specs the customer prefers.
The detailed lacquer finish on many of the 700 series guitars plays a big part of why they look so visually stunning. These pedal steels have a 24.25″ scale length, which is standard for most pedal steel guitars.
Williams offers a few different leg heights, which is a great option for players. The Williams 700 series can come with different pickups, depending on a player's preference and tonal needs.
The 700 series is available in a wide array of body and string types, and also has universal tuning options.
Greg Leisz: Playing a Williams Pedal Steel
One of the best ways to hear a Williams in action, is to listen to some of Greg Leisz's playing on the instrument. He commonly uses a Williams 12 string pedal steel for performances with Bill Frisell.
If you're interested in buying a Williams, checking out Leisz's playing is a great way to hear the tone of one of their pedal steels in the hands of a master.
Leisz is such an accomplished player, and for him to choose to play a Williams pedal steel is quite a compliment to the company's quality of guitars.
When Leisz plays his Williams, he often gets a thick and textured tone that fits well with jazz, pop, and rock styles of music. He can also produce a tone with it that is great for classic or more modern country styles.
The Supply and Demand of Williams Pedal Steels
There aren't a whole lot of used Williams pedal steels that become available for sale, but when they do they usually sell quickly. Because each new guitar is custom made by the company, there is often a wait time for buying a new Williams guitar.
Whether you buy a new or used one, if the pedal steel is maintained well and kept in good condition, it will usually hold its value.
Check out Williams' website, or contact them, for a better idea on how long it would take them to build one for you.
If you're interested in buying a used one, keep an eye on the classified section of the Steel Guitar Forum. This is one of the best places to find a used steel guitar in today's market, and you could also look on Craigslist and Facebook Marketplace.
It is unlikely that you'll come across a used Williams in your area, whether you're looking online or in a music store. However, there's always the possibility and a chance you'll get a good deal on one if so.
---
Thanks for checking out this page, hope it is helpful and makes playing more enjoyable! If you're interested in diving deeper into playing chords and scales on E9 pedal steel, check out these guides…
The Chord Guide for E9 Pedal Steel (E-Book, Digital Download)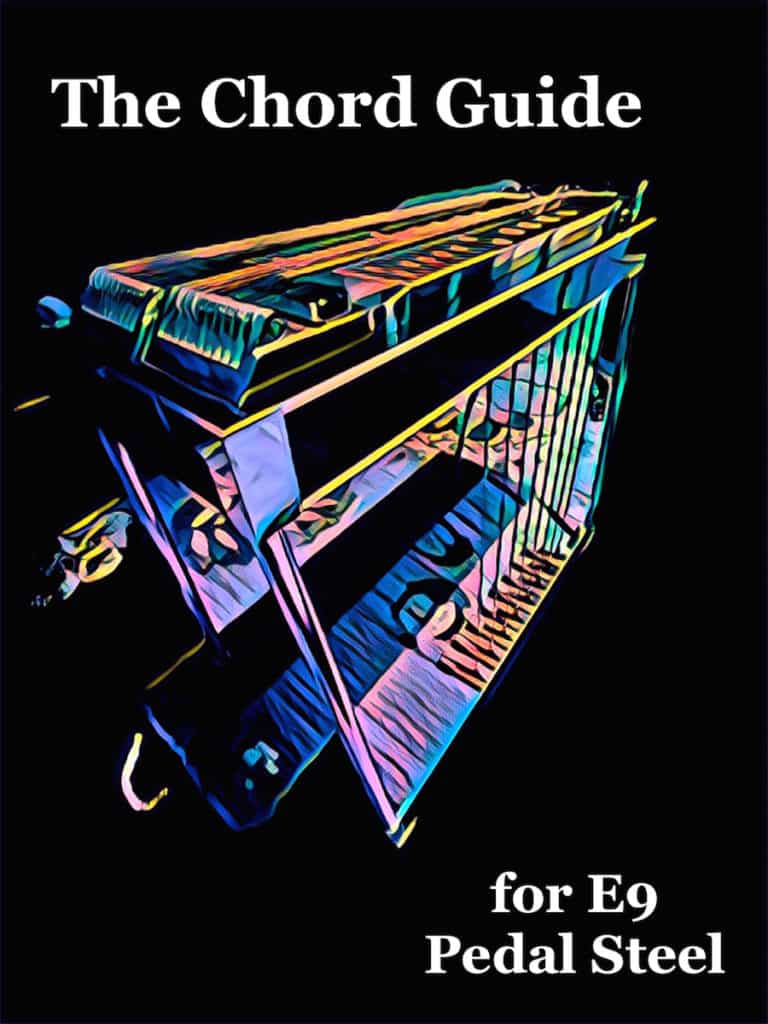 Learn the chords on the E9 neck in a way that makes playing simple and enjoyable…
Almost Every Chord You'll Ever Need for E9
Intuitive and Easy to Use
Make Use of Pedal and Lever Combinations
Example Tabs of Chord Movements
Easily Utilize the Nashville Number System
Great For Any Key and Style of Music
Includes a bonus section of over a hundred pages of extra chord charts, key references, and more!
---
More Digital Downloads for Pedal Steel…
The Scale Book for E9 Pedal Steel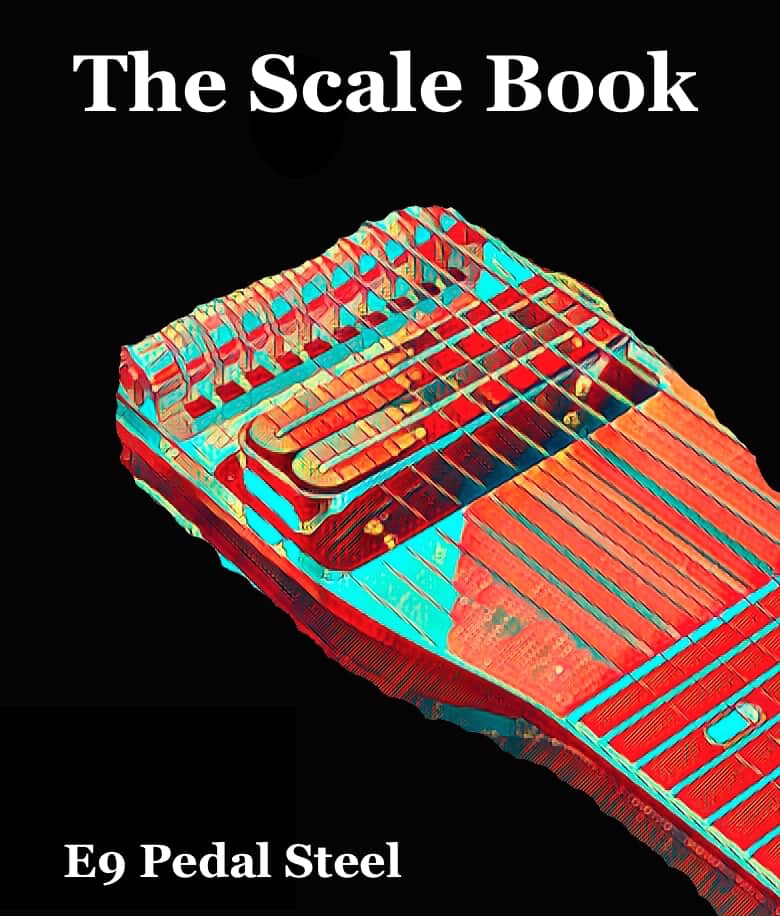 Over 1,000 Pages with Tabs and Diagrams!
---
Easy to Use Reference for Practicing
All Major and Minor Pentatonic Scales, Modes, Major Scales
All Keys, and Covers the Fretboard
Includes Pockets of Scales
---
The Art of Right Hand Technique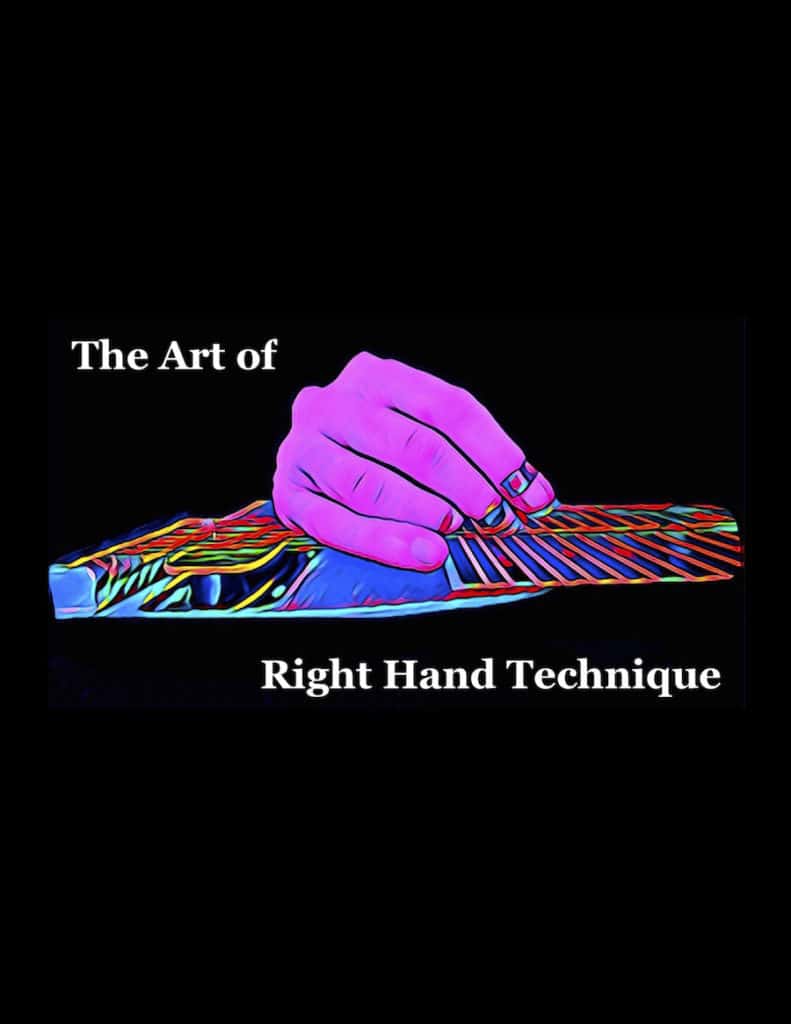 A detailed look at one of the most challenging and mysterious aspects of steel guitar playing: the right hand…
---
An In-Depth Guide to Picking and Blocking
How to Efficiently and Accurately Play Notes on Steel Guitar with

Info, Advice, and Tips

…
Great for Pedal Steel, Lap Steel, and Console Steel Guitar
Over 100 Pages with Graphics, Illustrations, & Practice Exercises
---
200 Country Riffs & Licks for E9 Pedal Steel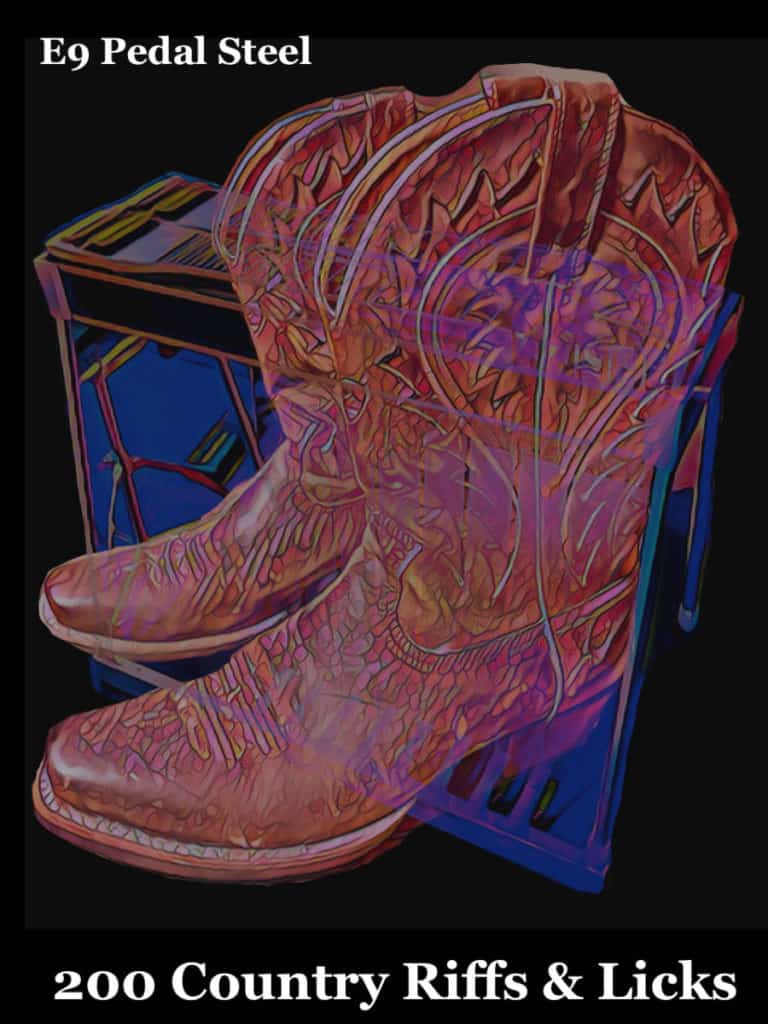 Add these country licks to your playing repertoire…
---
Includes Rhythmic Notation
Playing Over Chord Changes
Great for Country, Alt-Country, & Honky-Tonk Styles
The Elixir of E9 Pedal Steel: Harmonized 6ths
---
If you're interested in buying a pedal steel guitar, check out the page below…