As an Amazon Associate Playpedalsteel.com earns from qualifying purchases.
Pink Floyd uses it to launch into the ethereal opening riffs of The Dark Side of the Moon, drawing on its unique character and ability to evoke an aura of feeling. Led Zeppelin sprinkles it throughout its records, summoning emotions and creating just the right ambience with it. Unashamed of its beauty, it gracefully accompanies Elton John on "Tiny Dancer" before the full band enters. It continues to be popular in demand, spicing up performances and recordings of music on a daily basis, all over the globe. But, even though it is highly desirable, captivating, and fascinating…most people have no idea what it is! How come such an influential character in past and modern music, is barely garnering the attention it deserves from the public eye?  
It's all good though, no worries – if we kick back, unwind, and turn up the stereo, we can discover more about the enigmatic pedal steel guitar. Let's tune in to reveal more of the instrument's secrets, treasures, and charm. Here's a closer look into its sound, its rich historical past, artists and bands utilizing it, and of course: why it is a hidden gem waiting to be stumbled upon…
A Pleasure for the Ears
Undoubtedly, the true appeal of the pedal steel lies in its genuine sound. Played with a bar that can be used to create vibrato and mimic the human voice, it produces notes when a player picks its strings. Once the notes are generated, a pedal steel player has the ability to express these notes in many ways. The bar can slide to and from notes, and create microtones; notes that are perhaps most easily heard by the human heart than anything else. A player can make glissandos with this effect, sliding the bar continuously through melodic notes and harmonic voicings to evoke a passionate feeling, and stir deep emotions in the soul. Add a little vibrato and soothing reverb, and it can be easy to hear why the pedal steel has a pivotal role in kicking off one of the most iconic albums of all time. Do you remember the first time you heard The Dark Side of the Moon?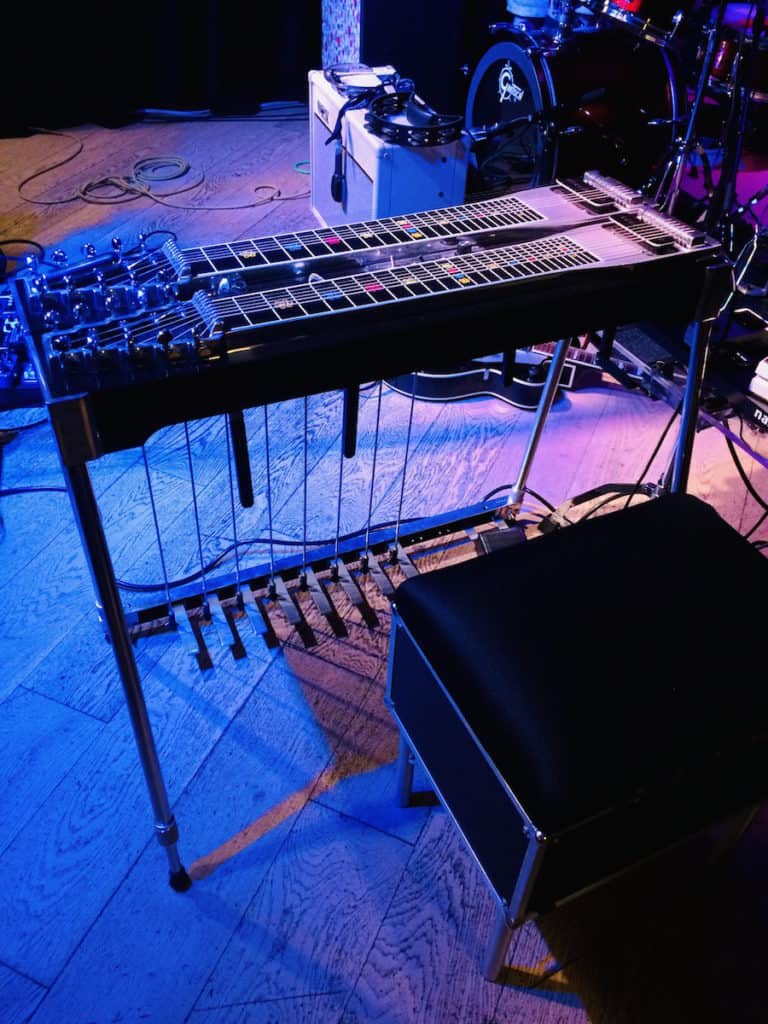 However, it could be the pedal steel's "pedals" themselves that provide such a unique experience for the listener and player alike. These pedals, located by a player's feet, raise or lower the pitches of strings when a player pushes them with his or her feet. When a player picks notes, then presses certain pedals, notes can be "bent" into and out of harmonies, and used in a very expressive way without moving the bar at all. These "bent" notes are very similar to a guitar player bending notes with their fingers – however the pedal steel mechanically utilizes pedals and rods to achieve this effect. 
The pedal steel also has a broad frequency range, with its lowest notes landing in the same range as a bass guitar, and it's highest pitched ones extending past most instruments' highest frequencies. This adds to its sonic ability to fill niches within songs and recordings – it can get comfortable and feel right at home in places that are sometimes vacant. The instrument also finds its home in many styles and genres of music: it is equally capable of wailing in a blues number, boogieing to some rock n' roll, and of course creating the perfect "tear-in-your-beer" crying effect for a honky-tonk classic.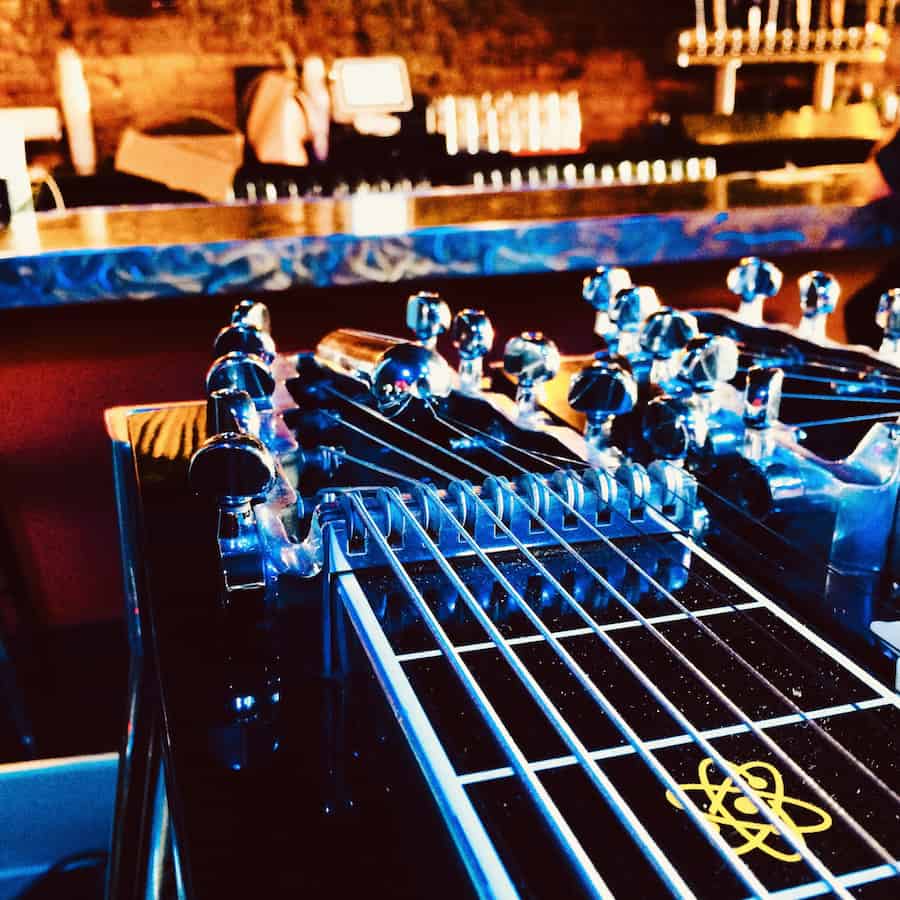 Really, the pedal steel is just scratching the surface in music; it essentially can create many sounds that a synthesizer does, and could easily replace synth sounds found in many hip hop and pop recordings – with just as much emotion and sincerity. The pedal steel has the whole world ahead of it: the instrument is very young in age, and is growing quickly. 
They Grow Up So Fast
The pedal steel guitar evolved from the lap steel guitar, which came into existence and use primarily from Hawaiian music of the late 1800's and early 1900's. The history and story of steel guitars can be obscure and mysterious, much like the pedal steel itself — but what's important to understand is just how pivotal Hawaiian music became to the world in the early 1900's, and the steel guitar was at the forefront of this musical paradigm. Did you know that Hawaiian music and steel guitar became so popular in America in the early 1900's that it was one of the largest musical trends ever for the country? This didn't occur until steel guitar came along for the ride, undoubtedly mesmerizing listeners and creating a sound that never left most people's minds.
"The music of the Hawaiians, the most fascinating in the world, is still in my ears and haunts me sleeping and waking." – Mark Twain
During this "Hawaiian Craze", successful Hawaiian groups and their steel guitarists played in some of the most premiere performance venues, alongside the top names in the entertainment industry. The steel guitar had stolen everyone's hearts in America, and its charm spread throughout the world — Hawaiian music, and its steel guitar, was full of sensuality, and most everyone was on board: Hawaiian music groups with steel guitar were hired by the leaders of many countries for entertainment; there were Hawaiian shows on New York City's famous Broadway; legendary gangster Al Capone even became infatuated with Hawaiian steel guitar music, hiring groups to serenade his guests at his personal, lavish mansions and hotels.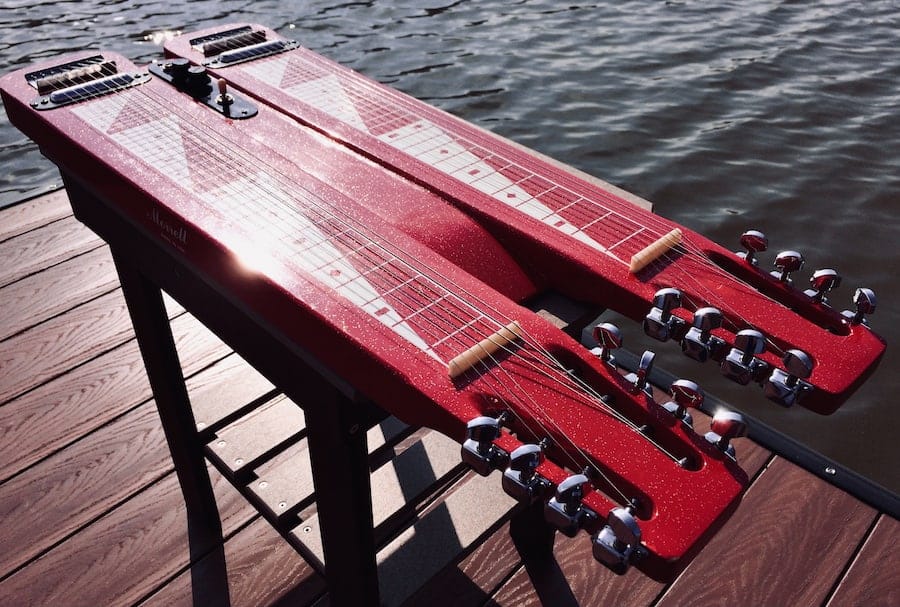 The Hawaiian steel guitars were so popular during this time period that fulfilling a need for their amplification, to make them as loud as the other instruments they were playing with, was highly desired. Here's where it gets even more interesting: the first electrified instrument of any kind was probably a lap steel guitar ("frying pan" style), born in direct correlation to the need for steel guitars' amplification in Hawaiian music. Stemming from this, the guitar amplifier was developed, and electric guitar builders realized that with amplification/pickups, electric guitars could be practically any shape or size. Yes, steel guitars helped change the course of electric guitar history, and we can see implications of this up to this day (Jimi Hendrix, rock n' roll, Duane Allman, the Beatles, are just some emanating examples that pop into mind).
Furthermore, this need for amplification initially led to the development of the resonator guitar (commonly referred to as a Dobro), and Leo Fender's career and namesake was sparked after he and a fellow named Doc Kaufman began building steel guitars around 1946. It is quite possible that the Fender guitar brand, that is synonymous with electric guitars the world over, wouldn't have taken off without the existence of steel guitars. 
Interestingly, all of this passion for Hawaiian music (particularly the steel guitar's human-like vocal qualities) may have sparked curiosity in blues and slide/bottleneck musicians too. It definitely produced excitement in country music. "Classic" country music has a signature sound that is highly associated with the pedal steel guitar tonality — the instrument is prominently displayed and heard in most songs. Perhaps the pedal steel is best known through its popularity in this traditional/older country music, where one can clearly see the evolution of the lap steel into the pedal steel when pedals were added during this era. But the pedal steel has come a long way in the musical world since the classic country days…
Finding a Home in Independent and Modern Music
The pedal steel is found in many independent, modern, and progressive recordings/groups, and it has carved a marvelous niche in music since the 90's. It is commonly heard in the musical styles of Americana, alternative, rock, folk, pop, country, singer-songwriter, and many more — it is truly a distinctive ingredient in the melting pot of independent and modern music. Even though the pedal steel isn't a common household name "yet" (it certainly could be in the near future), its presence is regularly found in households across the world: in the airwaves.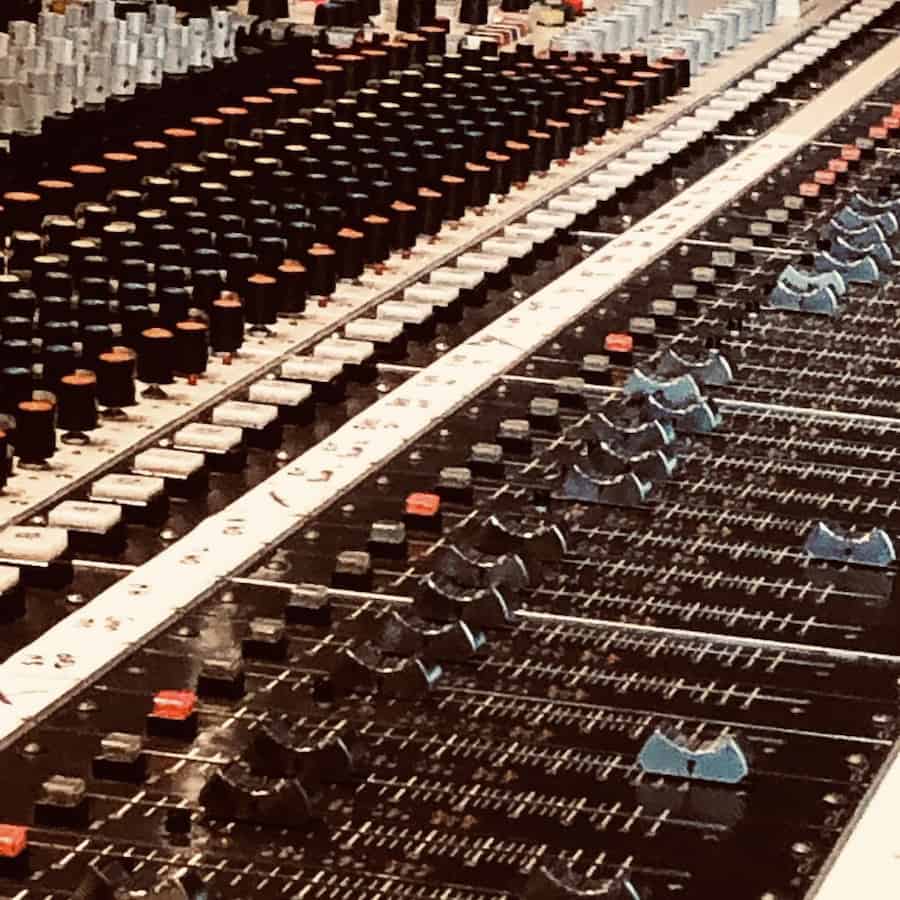 Most people have heard the pedal steel many times throughout their life, in various recordings and songs, whether they realize it or not. Many times, the pedal steel complements songs in such a pure, yet unobtrusive way, that many people love the sound unconsciously. Let's take a look at artists that have used pedal steel in their recordings, and then one can ask themselves: what are the chances I've enjoyed the sound of this instrument, when listening to one of these artists, even if I was unaware that I was hearing pedal steel being played?
Here's a short, but exhilarating list of some of the artists in the past 30 years that have used pedal steel in their music:
Lady Gaga, Beck, Lucinda Williams, My Morning Jacket, Wilco, Jackson Browne, John Mayer, Bruce Springsteen, Bill Frisell, Ray LaMontagne, K.D. Lang, Todd Snider, Robert Plant & Allison Krauss, Ben Harper, Justin Townes Earle, Eric Clapton, Nathaniel Rateliff, Vince Gill, Drive-By Truckers, Jack White, Margo Price, Sturgill Simpson, Matthew Sweet, Robert Randolph, Velvet Crush, and Jackie Greene — just to name a few.
Let's keep this pedal steel party flowing and look at artists in the past that have utilized it too:
The Grateful Dead (Jerry Garcia played it on the hit "Teach Your Children" by Crosby, Stills, Nash & Young too – give it a listen!) Gregg Allman, Pink Floyd, Willie Nelson, Neil Young, Emmylou Harris, Bonnie Raitt, Elton John, Poco, Led Zeppelin, Ray Charles, The Beach Boys, Ray Price, Gram Parsons, Linda Ronstadt, Bob Dylan, Arlo Guthrie, The Byrds, Merle Haggard, Ernest Tubb, Levon Helm, and many more.
So, if the pedal steel has such a strong footing in musical history, and is continuing to pave paths with its sound, how can we better utilize it and become more acquainted with it? The answer lies in finding this diamond in the rough…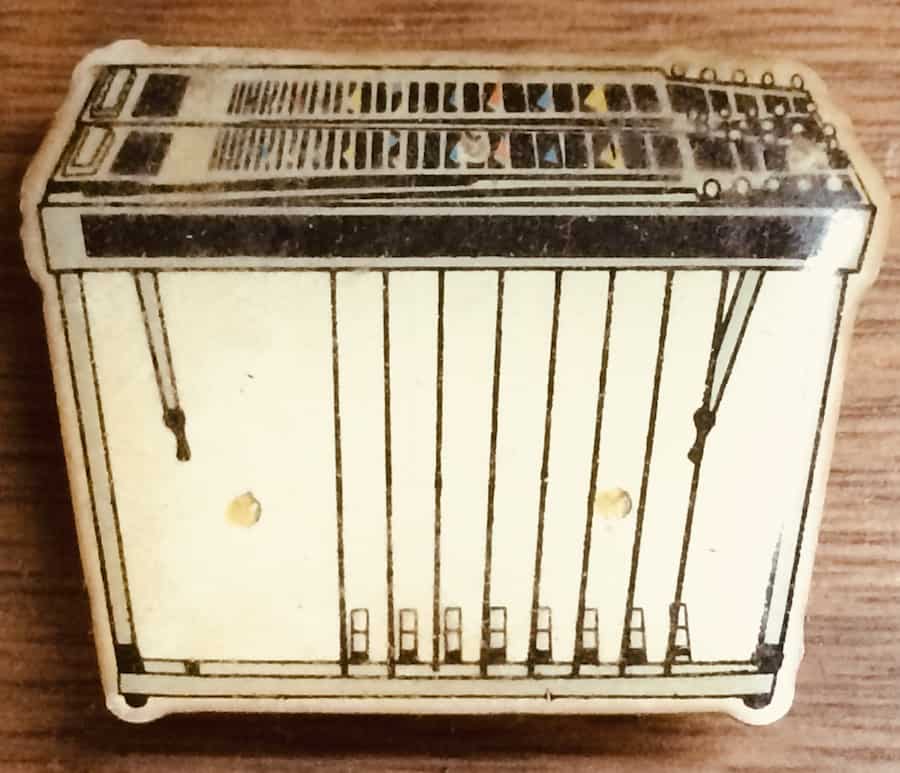 The Search Begins
Pedal steels, and their players, can be challenging to find – mostly because there are a lot less players than those of many other instruments. This is mostly due to how challenging the instrument is to play (the pedal steel requires a lot of practice, hand/eye coordination, and patience among other things), the high price of the instrument itself, and a lack of awareness that it exists. However, this does not mean that there are a shortage of players who play it professionally, and would enjoy playing it with musicians and groups who are looking for its sound. 
Practically every major city has players in it, and most moderate-sized ones will at least have a couple players too. At the very least, most regions of the country will have a player within a few hours driving distance, and they are usually glad to be found and appreciated. A pedal steel takes so much practice and dedication to learn, that most players are proud to answer questions that relate to the instrument, its sound, and how to utilize it musically. If a person is looking to hear pedal steel live, to perform/record music with it, or just to hear it in some form or fashion, then they should actively seek out where they may hear one or find a player: and this can be much easier than it sounds…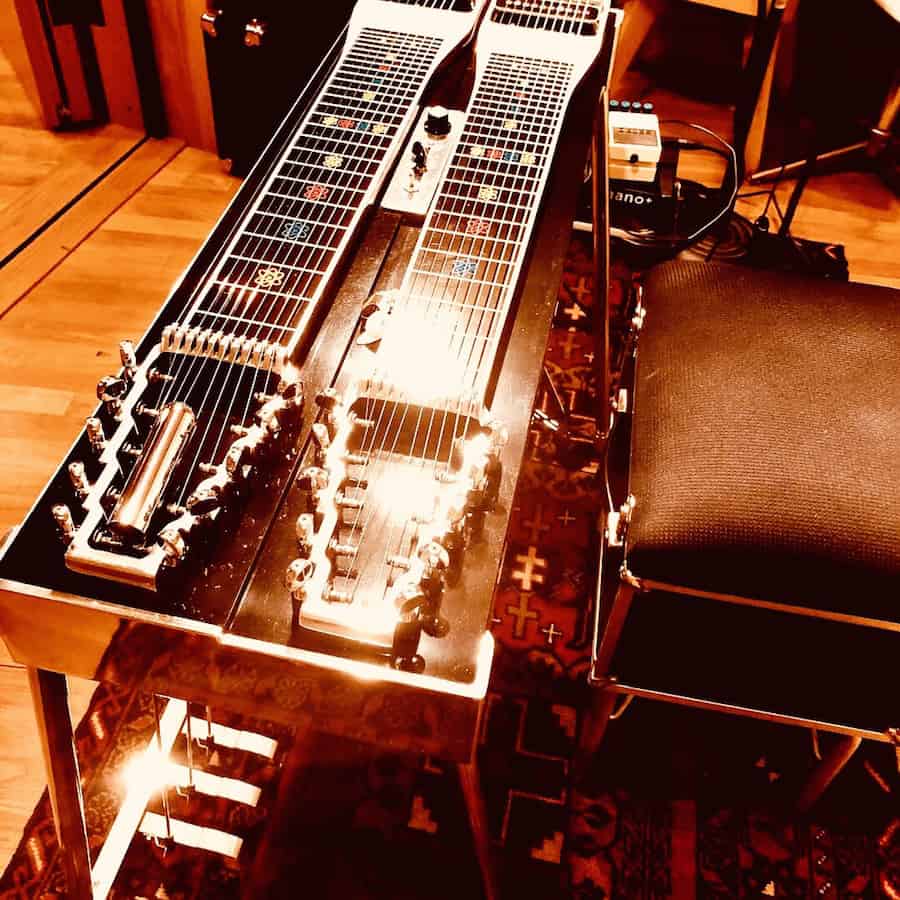 Finding it on the music scene is usually a great starting point. If a musician is searching for one, then he or she may start by asking other musicians in their area if they know of any pedal steel players (try to get the player's contact info, or find them on social media). If this is to no avail, then going to your local music store and asking the employees if they know of any players can be a good idea. This is a great way to discover some clues, as most music store employees see and know many of the local musicians in town. Also, searching on social media can be a way to locate players as well. Furthermore, many players around the world have the ability to record their pedal steel professionally in their home studio, and send it to a musician interested in having it on their recording for a very affordable fee.   
Like any instrument, if you can find a player with a good sound, a good heart and demeanor, a good work ethic, and they're available – then you've found a diamond in the rough. Keep in mind that pedal steel players may be "hermiting" in their practice rooms though…so feel free to persuade them with good vibes, a little appreciation, and pay them the best you can offer. If you are a musician, and you're unsure how the pedal steel would sound or fit in with your music, then give it a shot: there's only one way to find out, and at the very least, you'll get a chance to hear this captivating instrument in person, on your recording, or on your stereo!
Enriching the World: One Note at a Time
It is clear that many people in our family trees have been enthralled and mesmerized by the steel guitar sound at some point in their lives. And the pedal steel continues to do this on a daily basis, all around the globe. The pedal steel has undoubtedly enriched the musical world and humanity, influencing listeners' emotions with its expressive grace — making the world a better and more positive place. Is it fair that it is rarely noticed and given the attention it deserves? Maybe or maybe not. One thing's for sure though: the best things in life aren't always easy to come by, and often go unnoticed — but if we listen and look closely enough, the things we want most are often right in front of our eyes…including the pedal steel.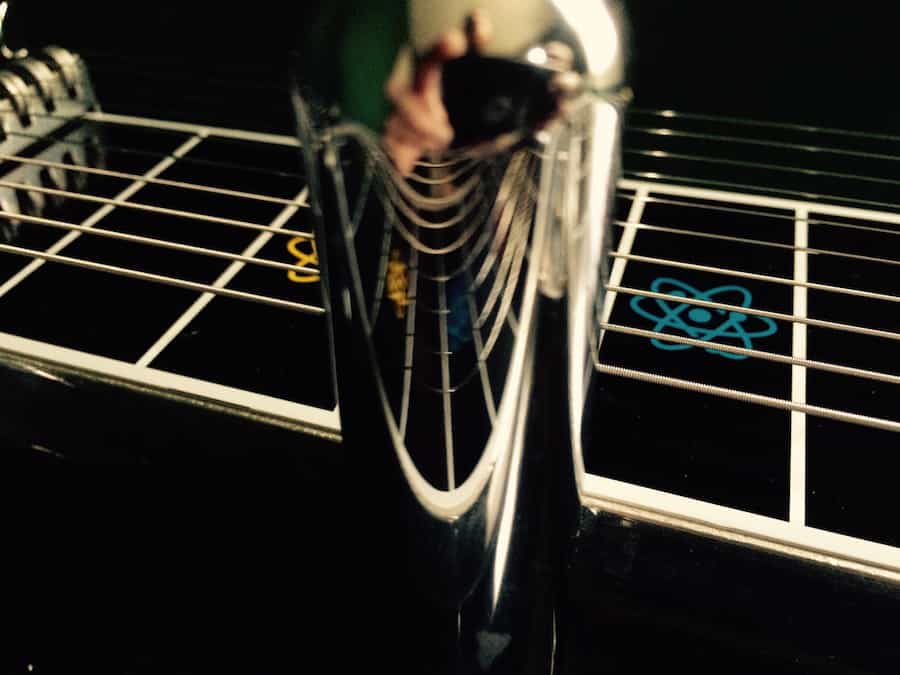 ---
Discover More about Pedal Steel Guitar
If you're interested in learning more about steel guitar, or slide guitar, these are great books to check out:
---
Also, check out the page below for info about the features and cost of pedal steels…