As an Amazon Associate PlayPedalSteel.com earns from qualifying purchases.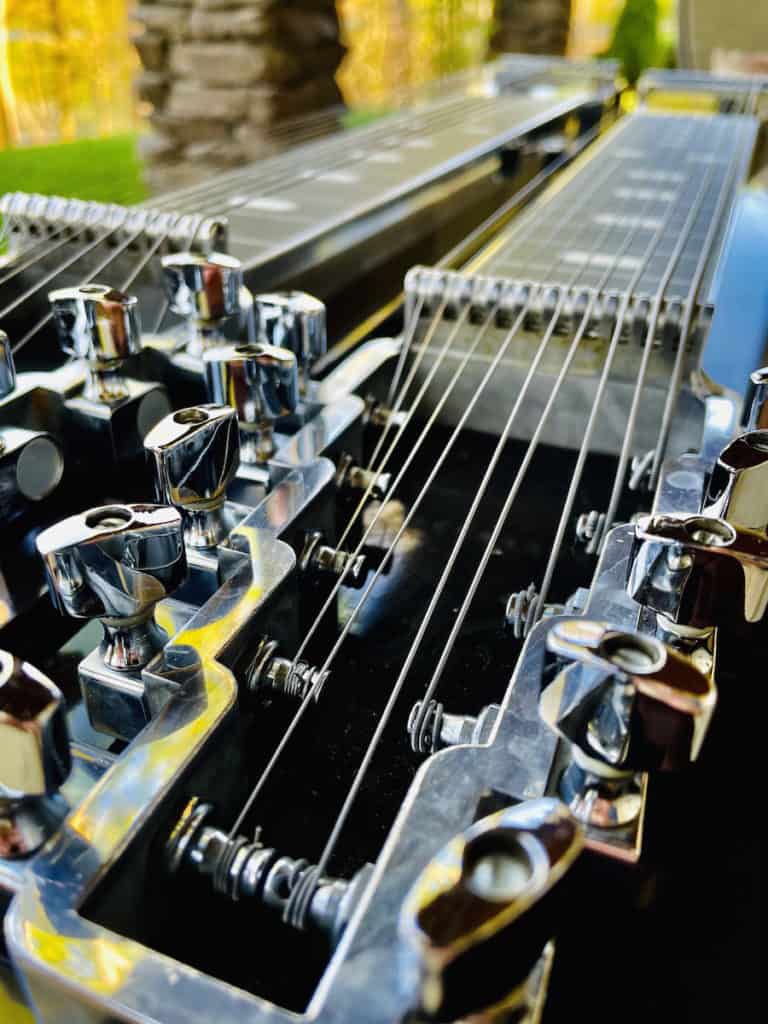 When choosing strings for pedal steel guitar, it is important to decide whether you're going to use nickel or stainless. 
I've always preferred the sound of nickel strings, which I think have a warm and rounded tone that is great for a lot of music. They also provide enough clarity and brightness too, especially if you're using a single coil pickup.
As you play you'll discover what string gauges and types work well with your pedal steel and sound good to your ears.
If you're looking for high performing pedal steel strings at a good value, then I recommend the SIT Buddy Emmons E9th Signature Strings (click to see them on Amazon). They've been my go-to strings for years, and I love the sound and quality of them.
When purchasing strings, consider whether the 6th string on the E9 neck is wound or plain, and what gauge it is. This may affect the travel of the pedal that is used with that particular string on your guitar.
The Price and Value of Pedal Steel Strings
Price is a big consideration for me when buying strings, especially if I'm going to be changing them often. 
Is it really worth spending a whole lot more on a single set of strings if I'm going to be changing them in a few weeks? Even if I don't change them often, I find that most strings usually sound and work just fine, and if they don't hold up quality-wise then I just buy a different brand or type next time.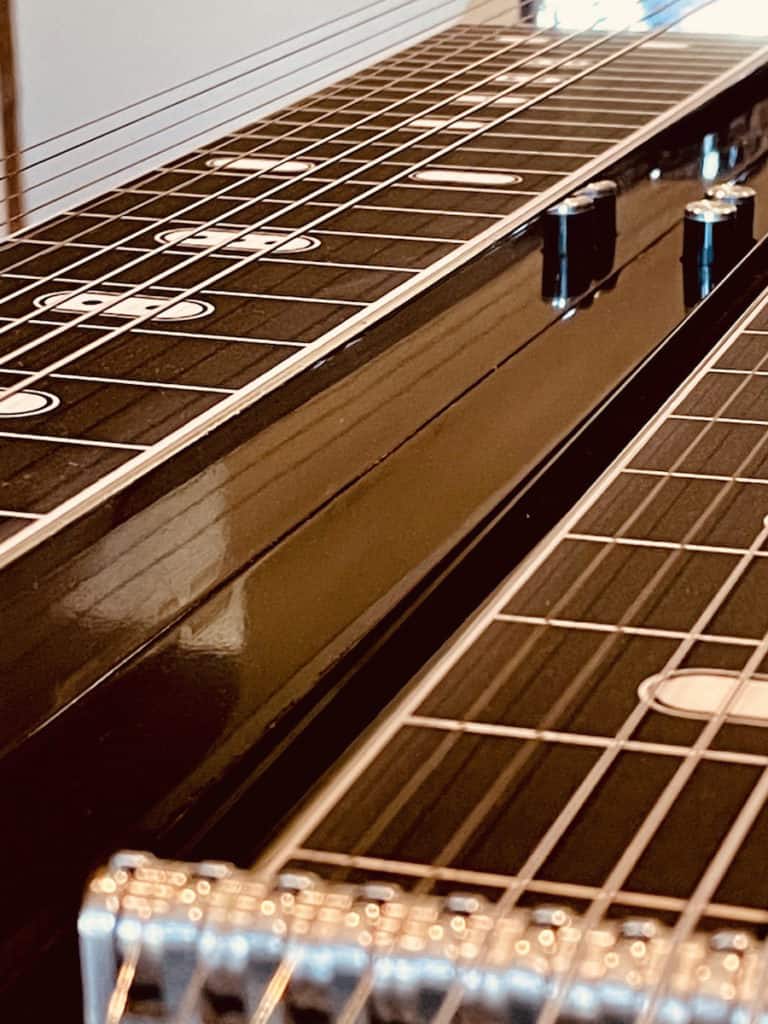 Unless the strings get rusty, or I'm going to use them in the recording studio, I don't mind leaving a single set on for an extended duration.
Sure, they'll be more prone to breaking, or may lose some quality in sound, but listeners in a room or bar probably can't tell whether you're using an expensive custom set, or a three month old cheaper set!
Strings can affect your tone, but only a small amount in comparison to your hands and playing.
SIT Buddy Emmons Signature Series Pedal Steel Strings – BEE9th      
Because they have a nice well-rounded sound, and they're reliable, my favorite strings for the E9 neck are the SIT Buddy Emmons E9th strings (available on Amazon).
I absolutely love these strings, and have been using them consistently for over 5 years.  Ever since I discovered these, I haven't even tried another type.
There are many quality string brands and types out there, however these provide everything that I need for pedal steel strings. 
The nickel plated steel set gives a nice warm and rounded tone, while still providing plenty of brightness and clarity for a genuine pedal steel sound.  
I also really like the gauge sizes, which work well on many pedal steels with standard setups. Also, it includes an extra 3rd string.  
Since on pedal steels this .011 gauge is more susceptible to breaking because of the mechanics of the instrument, this is nice to have. It will probably save you from having to order extra .011 gauge strings to have on hand, which is convenient.
These strings provide a great value compared to more expensive ones. Since they're so affordable, I always have a few packs on hand to restring my pedal steels whenever I'd like to.
Also, whether you change your strings often or not, this set is packaged well to help maintain freshness and lifetime.
Strings for the C6 Neck
If you like to play jazz, rock, western-swing, or country music, then for the C6 neck I recommend using the SIT Buddy Emmons C6th strings (link to Amazon). I really enjoy the warmth and clarity of these nickel strings sound-wise, and find them to be really versatile sonically.
These strings sound great in the C6 context of playing, and are well-rounded for any style of music. Also, I like their gauges and reasonable price, and they come in nickel plated sets as well.
---
If you're interested in bars, check out the page below…