There's nothing like the beautiful sound of harmonized sixths played on the pedal steel… here are some tabs that display the major scale harmonized in sixths for the key of C!
Click on each tab for an enlarged view!
These tabs show the horizontal movement/patterns…the E symbols are for lowering that particular note a half step with the relative knee lever (or pedal in rare instances). Note: The E lower positions/voicing can also be found in other areas of the fretboard with the A+F pedal/lever combination if you'd like to voice them with that combination instead!
---
Strings 5 & 3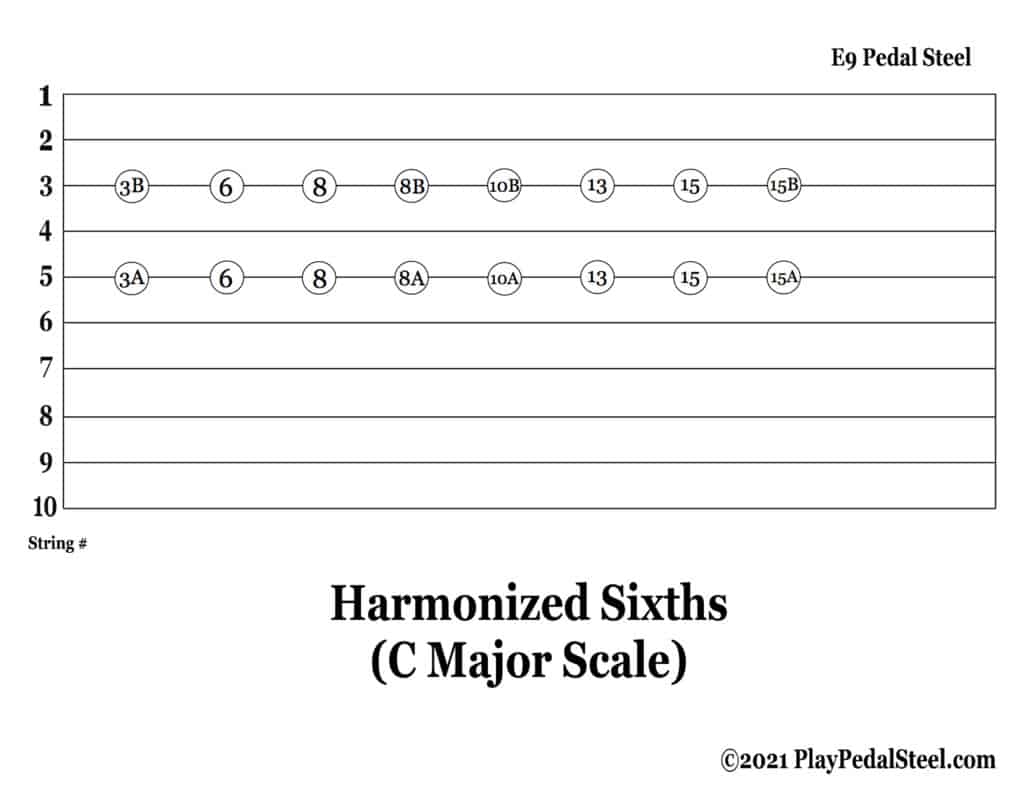 ---
Strings 6 & 4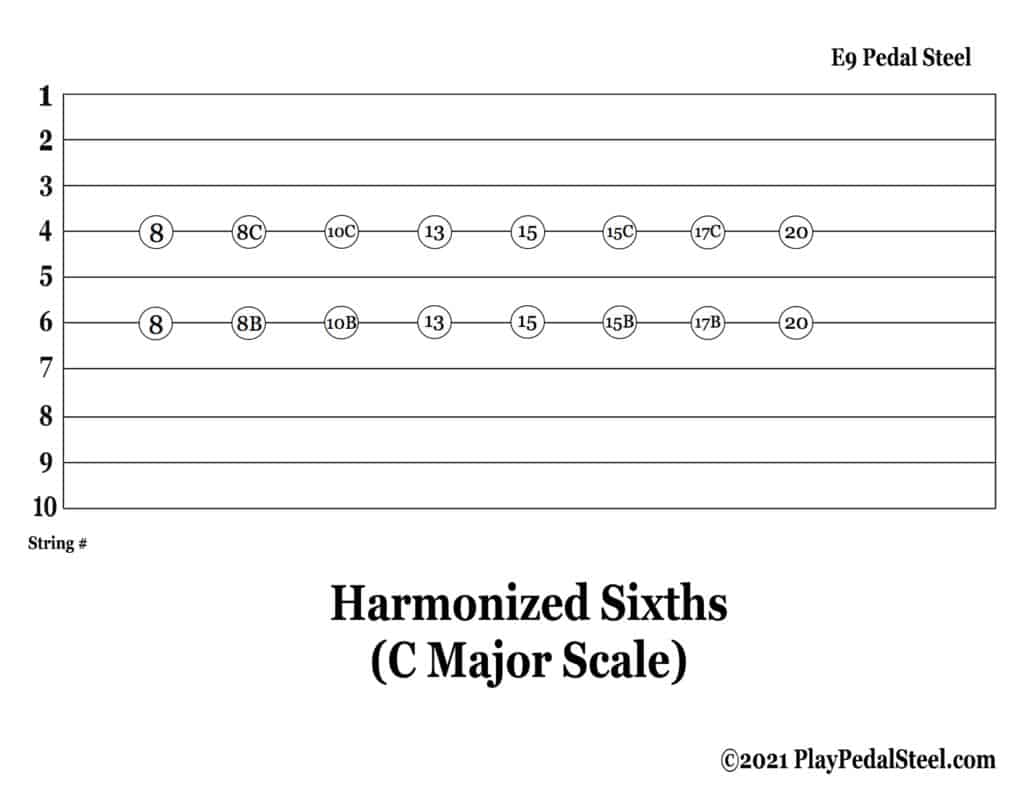 ---
Strings 8 & 5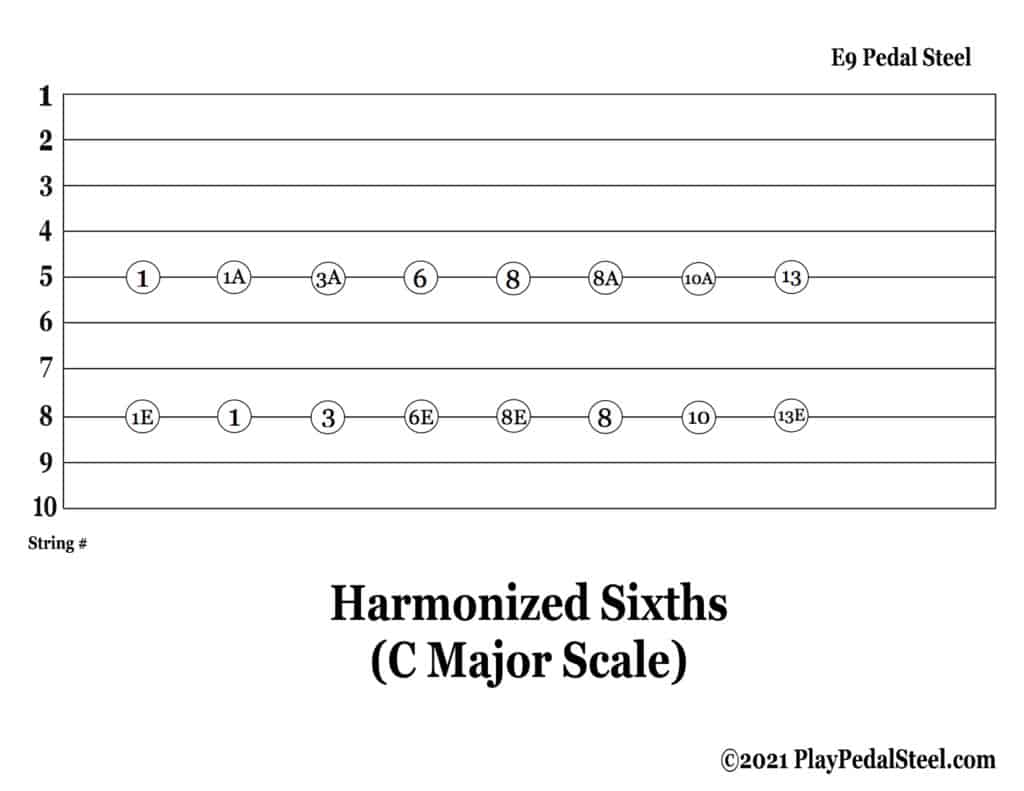 ---
Strings 10 & 6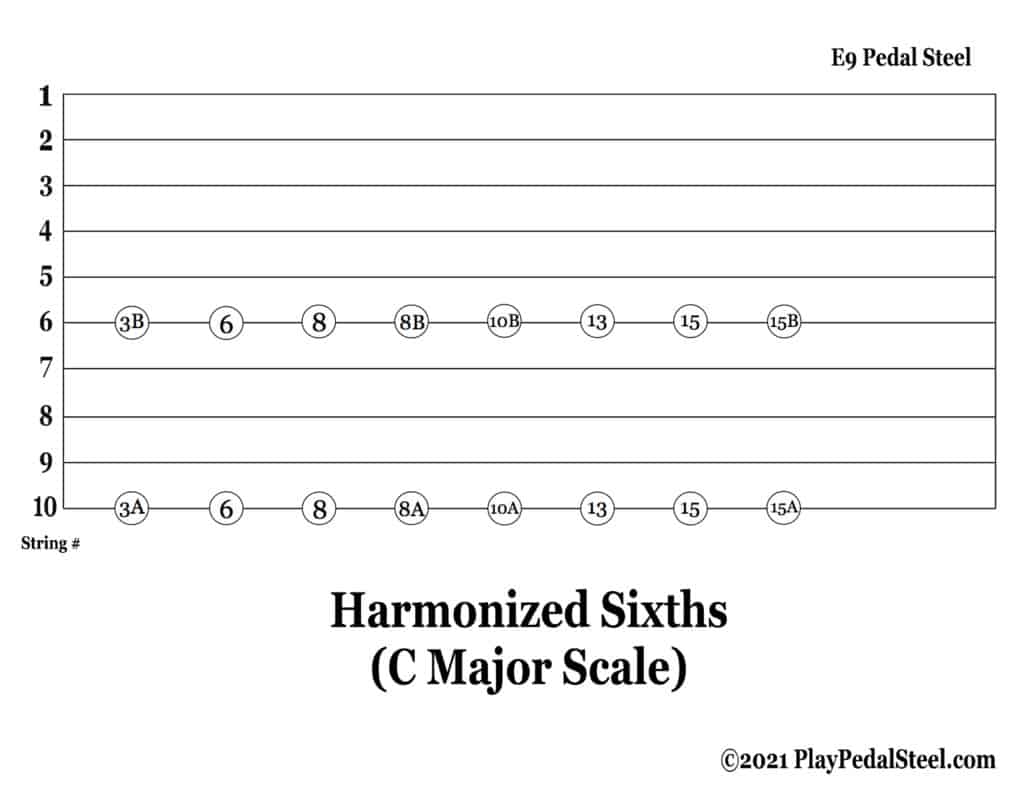 ---
If you enjoyed these, check out these scale diagrams below…
E9 Major Pentatonic Scale Diagrams