What will woodshedding for thousands of hours on pedal steel get you?  Patience, better chops, and some photos with your heroes.  Welcome to Steel Guitar Encounters!
---
Billy Cooper was kind enough to show me around his magnificent shop in Orange, VA.  He was gracious in sharing a couple playing tips too.        Billy Cooper's Steel Guitar Shop
---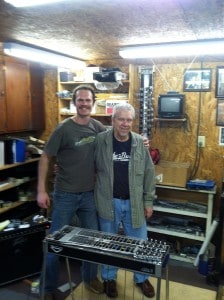 Billy Knowles refurbished this beautiful Emmons LeGrande II (click here to see this work), which remains my primary steel to this day.  A caring man, and a world-class craftsman located in Kenansville, NC.       Steel Guitar East
---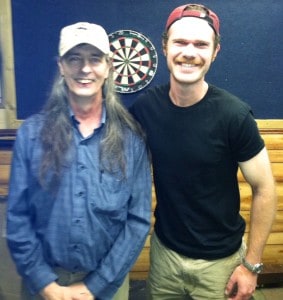 Hanging with Steel Guitar Hall of Famer, Joe Wright.  His technical approach to learning pedal steel helped me immensely in my beginning stages.  Bullseye!       Joe Wright Productions
---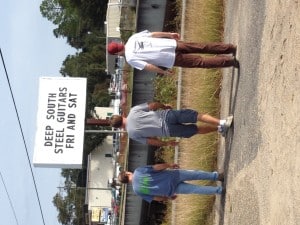 Attending a steel guitar convention in the Deep South, with Jack and Rich.  There was some great picking that weekend!
---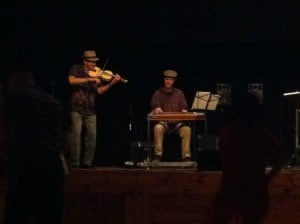 Playing with a world-class fiddler that played with Dickie Betts. He was brilliant, funny, and has an impeccable ear.
---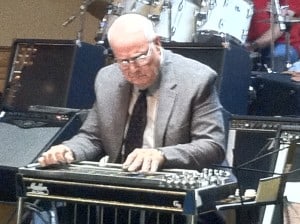 Buck Grantham ripping it at steel guitar show in Deep South.  Looking sharp, with a unique swampy Bayou style/tone in his playing.
---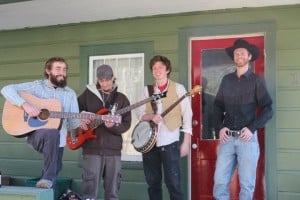 Hanging with DogTale in 2010, one of the first groups that I ever played pedal steel with.  It was a unique blend of funk and folk music.
---