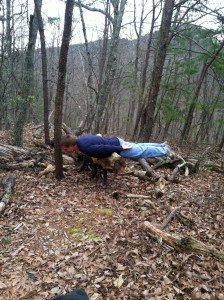 Great at pedal steel restoration, a luthier, and a cool guy.  Based out of Lewisville, NC with a lake-view from his workshop.  Oh, did I mention he's my father too?
---
Check out these beautiful guitars he hand-built…
(Believe it or not, they play/sound as good as they look)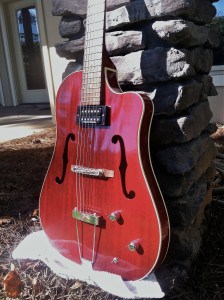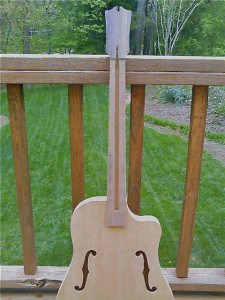 ---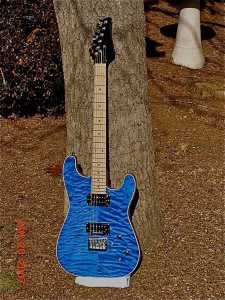 ---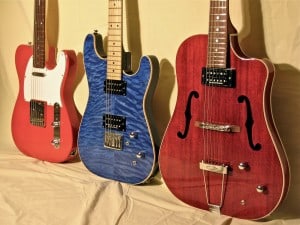 ---
He spruced up this 8-string double neck lap steel real nicely.  It made it much more enjoyable to play having: hand-made bone nuts, custom copper-shielding in pickup housing, and a nice old deep cleaning.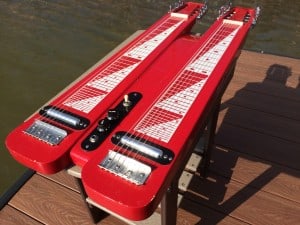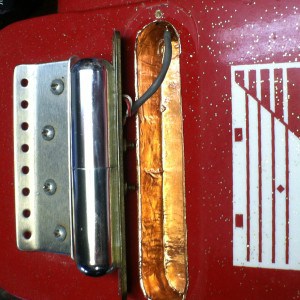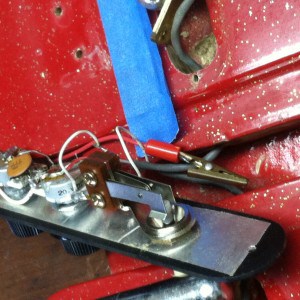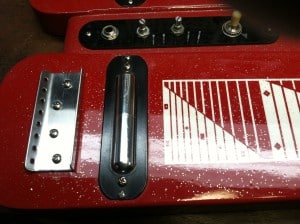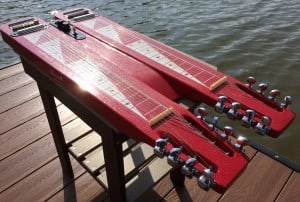 This pic makes it look like it should be played on a yacht!