My personal triumphs from the practice room!  Although they may not actually mean much, these practice benchmarks are my visual trophies of thousands of hours spent in the woodshed (practice room).
---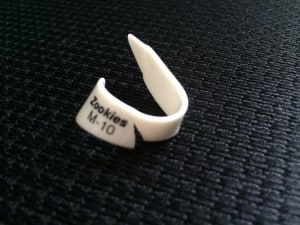 Everyone always says you've got to pick pretty dang hard to get good sustain & tone  on pedal steel.  I've tried to take heed over the years: now here's how my thumb picks end up after a month or two of playing one.  They snap in half when I pick a note.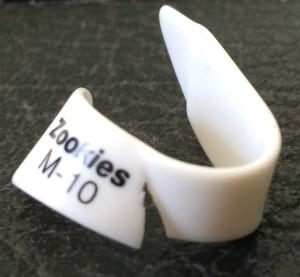 Oh snap!
I started picking with more "Oomph!," when I heard Buddy Emmons mention something in an article about how he'd try to make his notes sound like they were gonna punch you in the face like a boxing glove, or something to that effect.  He sometimes practiced without amplification, and would have plenty of acoustic volume to work with.
---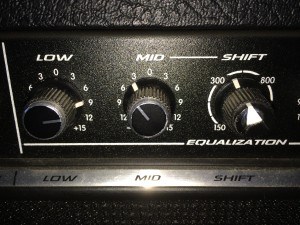 If you play your Peavey Nashville 112 long enough, the knob caps will fall off.  Or as I like to think of it, maybe those notes coming out of the speakers melted them right off!?!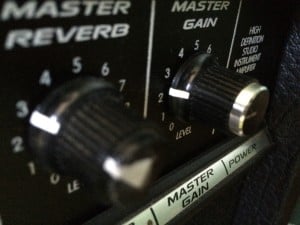 ---
I ordered my BJS custom birthstone (Scorpio) bar years ago, and one day (years later) at band practice I was playing a solo and the stone came flying out.  I like to think of it as a metaphorical rebirth/resurrection as a steel player, or an epic solo.  It's gotta mean something when your birthstone flies out during a solo!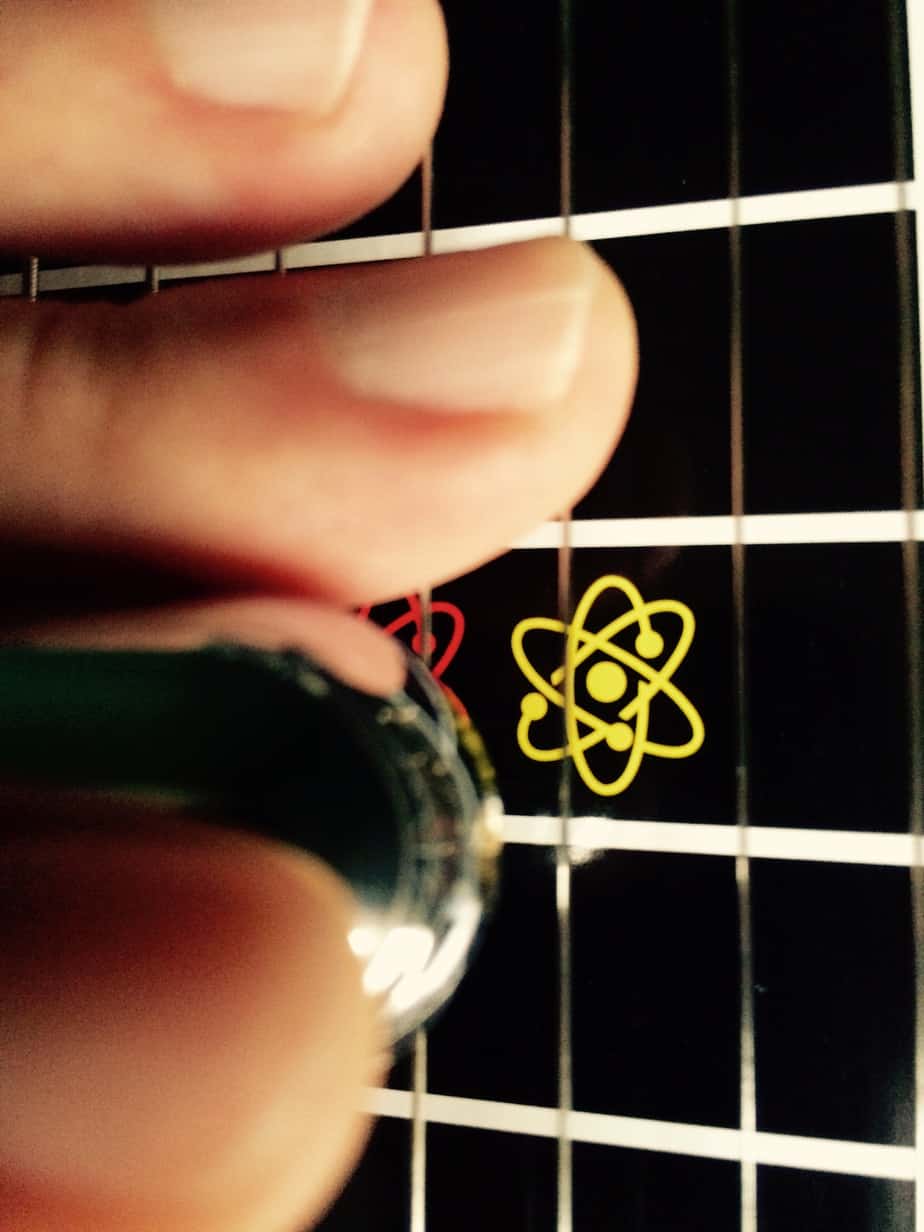 Check out the practice section for tips, ideas, and instructional material!