Billy Knowles does great pedal steel restoration work.  In February of 2014, I purchased this 1998 Emmons LeGrande II from Billy Knowles.  He restored it excellently, to the point where it looked brand new.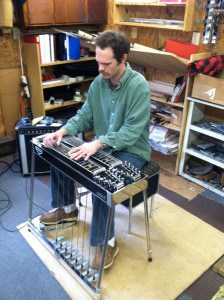 (Playing this black beauty for first time in Billy's shop)
---
Hanging out in his shop, with Billy kindly answering my steel questions, was such a great time.  Here are some more pics of his work on this guitar…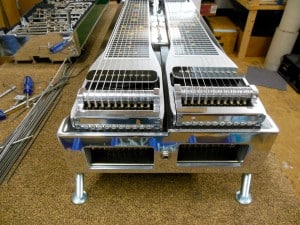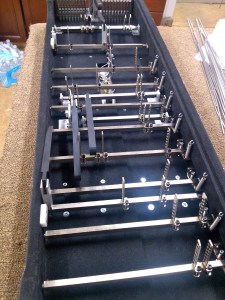 Thanks Billy!